How many beaches does Antigua have? What & Where Are The Top Beaches?
You may have heard that Antigua has more than 365 beaches, one for every day of the year. That is a list we want to see. Even if it's folklore it's impressive as they clearly have a lot. We show you here some of the most beautiful beaches in Antigua.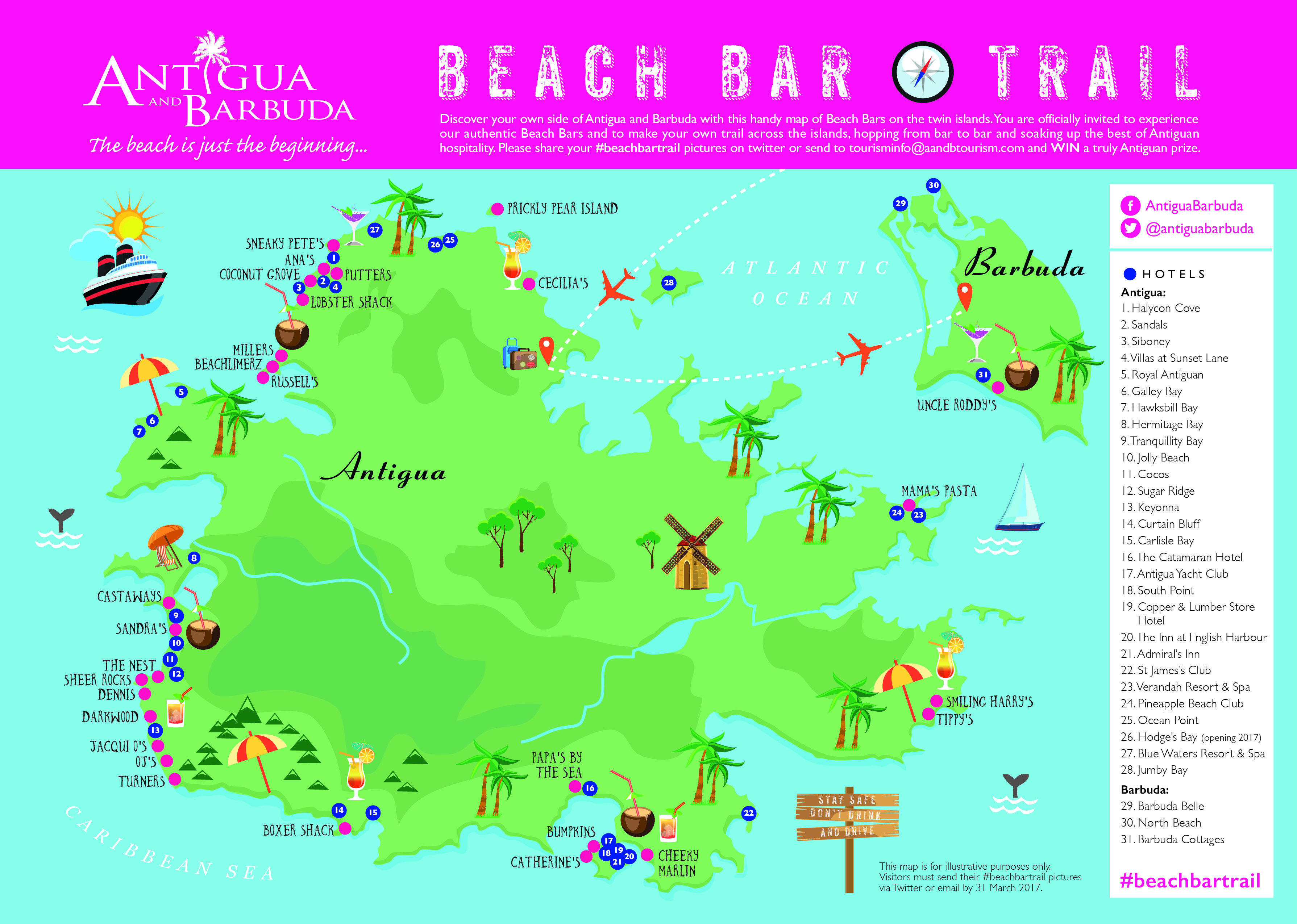 What are the Best Beaches in Antigua? What beaches do we LOVE?
Depending on what you are looking for in your ideal Antigua Beach, chances are Antigua has it covered. There is no surfing here unlike in Barbados, yet you can have a lot of fun in the waves at half moon bay for example. The waters are mostly pretty calm (some storms at sea can create waves on certain days. Please take reasonable care on the day) the calmest beach is maybe Pigeon beach.
Beaches For Snorkeling
The best beaches of Antigua for snorkeling are Pigeon beach and Galleon Beach and the far end of Dickenson Bay. Antigua is a very sandy island so it is very hard to find non stirred up bottoms! The sand causes less than perfect visibility. If you can go around to the pillars of hercules it's also a great spot and an actual dive site. There is always Cades reef but you will need a tour to get out to it.
Antigua Beach Map
Here is a link to download the Antigua Beach Map
Ffryes Beach
Ffryes beach took some finding and it is just outside of the Jolly Harbour area before Darkwood beach.
For a guide to snorkeling on Antigua and the best places.
More