A closer look at Shirley Heights and English Harbour
I was very happy to get to work with my jobby and new toy my 30x optical zoom camera from sony during the whole trip. Today promised an amazing opportunity to test the zoom magnification out from Shirley Heights lookout. Indeed I wonder what magnification they had back then telescopes history for spotting attacking ships?
Here is what you can do with a tripod mounted 30x optical zoom…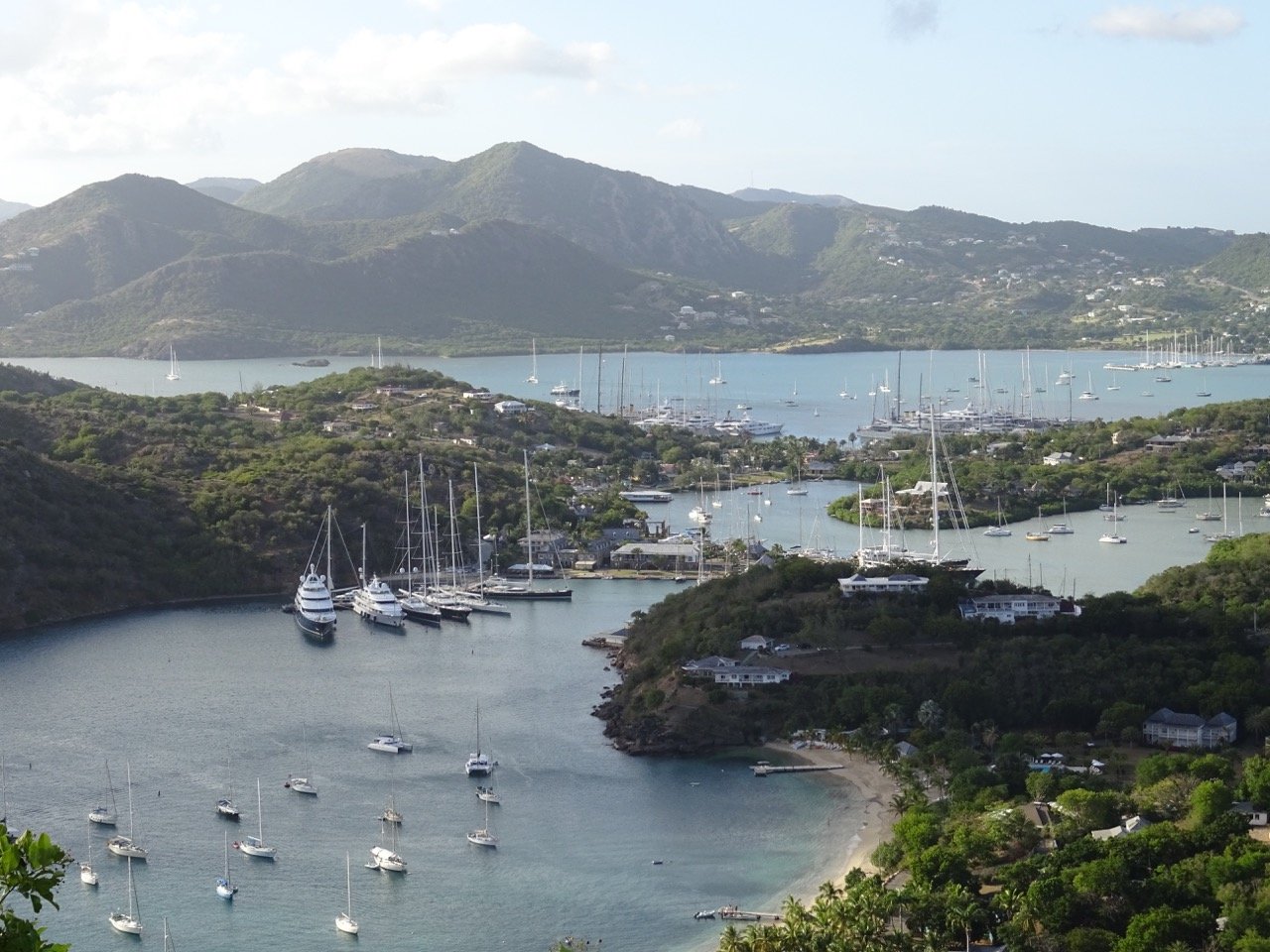 Let's rewind to the start of the day it was a full one !
I have been suffering big time with a bad back to the point where going for a run and many other things risks setting it off. But it is such a pleasure running along Dickenson Bay barefoot that I wanted to do it and I still had a bit of jetlag aiding me in getting out of bed. It was a typical fab morning in Antigua and I have to say the run was an amazing feeling. It's much easier for me to get a runner's high like this. I take my shuffle and amazing beats headphones and just my shorts I did 4 end to ends – I was feeling very lucky to be here and doing this run.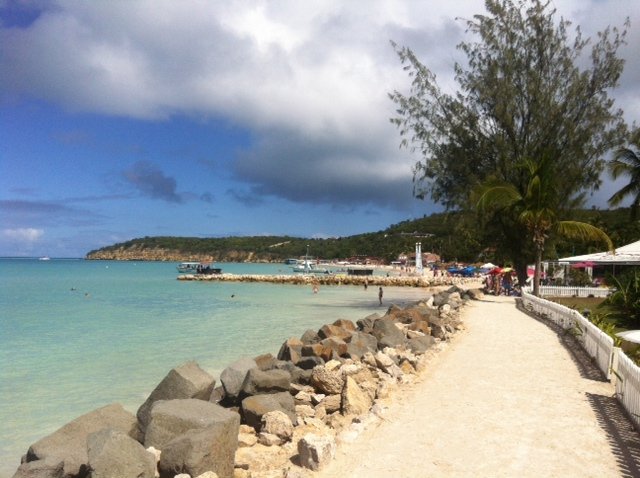 Aqua Aerobics and Running in Antigua
That morning on top of that I also did Aqua Aerobics with Erol in the resort. It has been a staple that we do it if we are there. Its been a fun way to stay guilt free with all the 'free cocktails' its very low impact and great to get some movement into my back area safely – much like swimming. I did quite a bit of that also this week.
Lunch at the Halcyon Rex
Lunch was the usual joy careful we were to keep out of the sun but on top of the regular variety custom pasta dishes were made to order. Egbert – one of the amazing staff who was live cooking to order in the morning like omelettes was preparing pasta. I chose a delicious sea food mix.
That all was just the morning then some air con time in the room and we struck off straight to Shirley Heights. The Shirley Heights area is quite vast so there is not a single gate that is chargeable. You will pay at the various gatehouses and it is 20EC per person for the Shirley Heights Lookout area. There are some spectacular hikes available around here but I suspect many are put off because if you want to visit the area for a hike you don't want to be paying as if you are visiting the tourist attraction.
Shirley Heights lookout is also a Thursday and Sunday evening event – see day one Antigua Holiday 2016. The views are the big selling point in the day not much goes on there is a restaurant and bar in one of the historic buildings. I really enjoyed testing the zoom out on my sony camera and thinking how different the place felt from the fun music filled Sunday. I really would have loved the freedom to have just set off exploring hiking in the area. But English Harbour beckoned and was our next stop. You might think its a small walk to Shirley Heights by the road but its a bit further than a normal person would like. Of course it's an option to save on a taxi fare from Falmouth Harbour area where the road starts. Shirley Heights has an expansive grassy area where you can space out from the Sunday crowds and here you find the Lookout Trail that heads down to Galleon beach.

Most people take a car rental in Antigua to explore this kind of area. There is also a fork in the road to the blockhouse which is a lookout with much less of interest than the main area but is worth the short drive for different views.

If you are getting married in Antigua then it's worth to make enquiries about having some part of it up at Shirley Heights, they certainly do rent out this most historic and beautiful setting.
We drove back down to the English Harbour Attraction but it was late and we didn't quite get time to do the museum justice. There are some really good models of Galleons and really interesting artefacts inside so don't miss that.
If your like me and need to read everything then make this English Harbour visit a half day. There are restaurants and bars inside of the Harbour itself.
It really is a pleasant place to stroll around with manicured gardens (Antiguan's have some fabulous gardens) in the perfect climate. Ask about any events that are often hosted here. The actual area is not too large to wander round but it is extremely dense with interest. Seemingly with each turn there is something to ponder.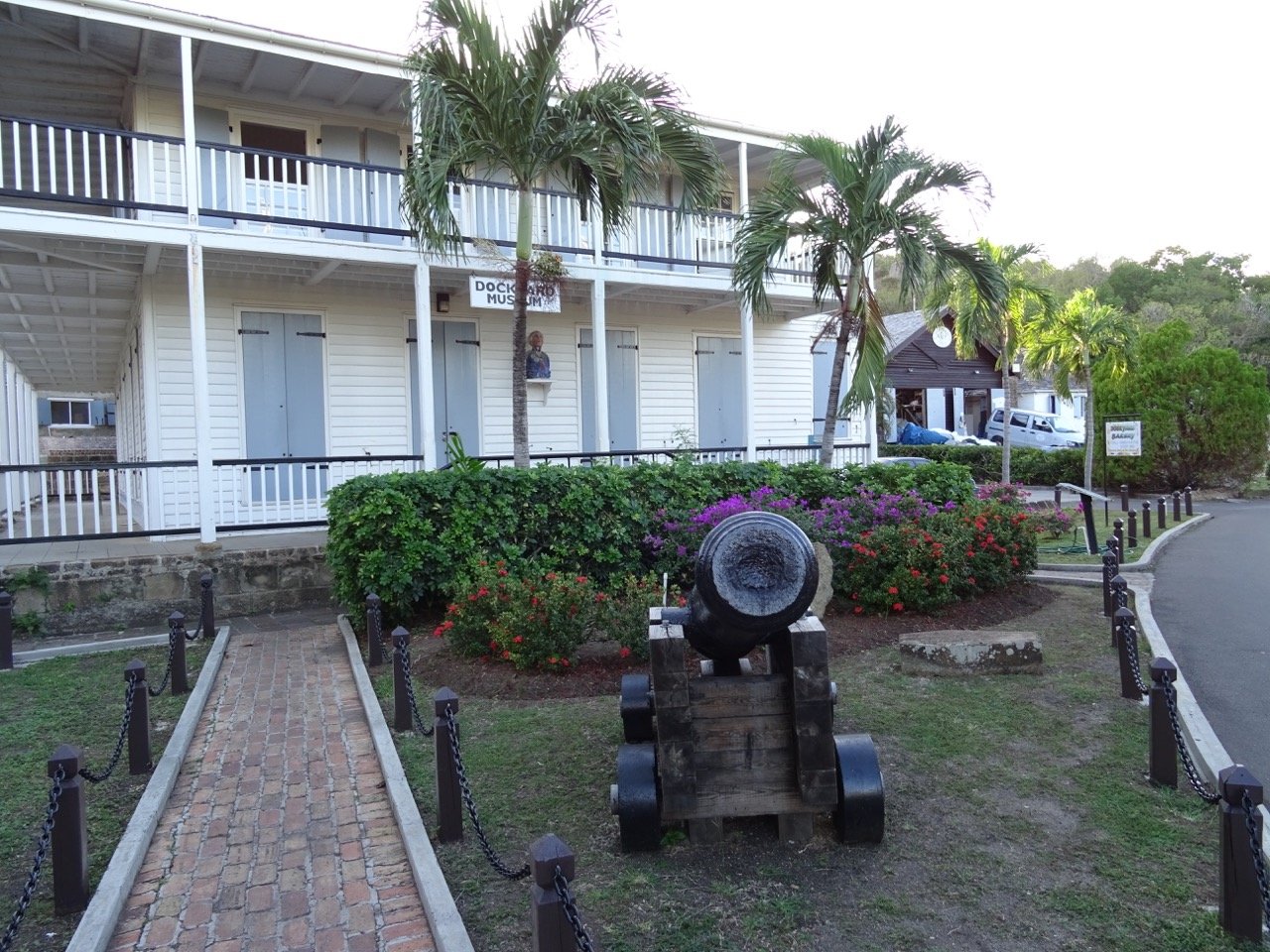 Not least during the season there are some magnificent boats moored up as you can see in the photos. There is an amazing aerial video of the general area here. I suppose this is Antigua's crowning attraction in many ways but when you know that then you feel in some ways that it hasn't been maximised.
Various boating businesses are able to operate from within the English Harbour area which makes you think that is is somehow less precious.
There are some great photo opportunities for selfies too this being an example.


In this pic of the anchor and upright columns which you wish there was simply more of on the island.

In English Harbour these manned winches (Capstans) presumably help pull in the ships to the side.

The museum closes around 17:00 hrs and so make sure you start that early enough. We had to leave half way through but its such a lovely spot and our day had already been packed I think I was kind of happy to have the burden of reading the entire museum taken away from me !
Some fishermen had a dolphin fish they were cutting up and feeding the tarpon with the entrails and non nice stuff. I was to see this happen again later on in the week and spot tarpon often by ANY dock edge in Antigua.

https://www.youtube.com/watch?v=HDWhpDIDWFc
We walked around more and finally meandered back out to the car park we had just about the right amount of time to get through Fig Tree Drive before sunset. One of my all time memories is is pulling through the end of this beautiful drive to Carlisle Bay and again setting eyes on the magnificent Atlantic Ocean. So much more spectacular toward the sunset and the green flash.
Fig Tree Drive and the South West Coast
Fig in Antiguan slang is in fact banana but there are many fruits (like mangoes and bread fruit) growing by the road here and in the fields. As you climb up the drive the air becomes a little cooler and some of the roads twists become tighter. I think there may be a natural spring or two as on occasion locals can be seen parked washing their cars. There is the famous zip lining tour here which as you might guess almost represents the half way and uppermost point in the drive.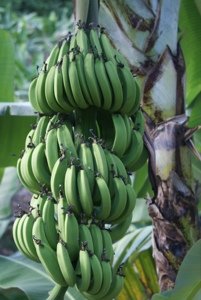 Antigua starts to feel a bit different again for me and it's a pleasant spot. Carlisle Bay is a grand resort in the village of the same name and sports a black beach unique for Antigua normally has white sandy beaches. Just beyond is the resort of Curtain Bluff and up on a bluff you can look down into a most picturesque scene and a great place to try and see the green flash.

Even locals stop time and time again to pass the extreme feeling of wellbeing in this spot if they happen to be passing. During the day cruise ship vans jockey for position as it's a short parking area. The ironic thought for me is that they take the cruise ship passengers to the best places to see the sea, but its clearly much more than that. Drive on…
A very rotten experience was had by myself on the way – in one of the villages I ran over a cat. It could have been worse as there were 3 and I had no chance they dived at the car almost. I have yet to get through the dash cam video at this point.
Jolly Harbour Nightlife
We were driving to Jolly Harbour to meet a friend of mine John and for me to hang out again in underdog for a bit. It seems the authorities are driving later drinkers to the underdog as much as his food service and entertainment is getting punters. Marc has done a great job of making what was the old acropolis restaurant location a sports bar.
We arrived in Jolly Harbour around 7 and we parked near the shops which is very convenient for West Point bar. We didn't yet stay for a drink and walked around to the crows nest. Things have maybe settled there since last time I was there and I introduced San to wadadli. My phone went and it was John arranging to meet us in West Point in a bit. Crows Nest is right by the swimming pool in the complex and is part of the gated community. We headed back to West Point and started on the rum punches. John arrived and he is a carib man all the time. He was just back in town too after being home to Canada so he was also meeting up with people again. He introduced us to the friendly couple who run the BBQ there and it is purportedly an amazing goat curry and other that they do. After a few it was time to head over to the dog – the underdog to finish off the evening. It was a bit early but there were some locals and its always a good place for conversation at any time. Anyway it was a lot of fun catching up with JT. Sanchia was of course enjoying herself who wouldn't after that super tour. She ordered us wings and they were great 🙂
We had to go and it was kind of sad not to follow up and have a big evening right there but we were just here for the week and we were maybe 45 minutes from the halcyon maybe more so we said our farewells and left. That was not to be the end of the night and we went to putters bar 'next' to the resort and a big casino that looks like it is open. Don't put money in the air hockey game there you will loose 🙂 The flip side to that is Guinness is reliable.