Touristic Points of Interest | Attractions
English Harbour and Falmouth – A natural harbor attracted Britain's most famous sailor Nelson. He founded English Harbour and it became a strategic point on the globe. If we are making wars for oil today then it was sugar and Antigua was a source of Sugar Cane and English Harbour in the West Indies would have helped secure that trade. Today it is a centre for sailing and popular with expats as a base – it has a good variety of bars and restaurants though it is like the rest of Antigua mostly low key. You could take a vacation rental (bungalow and villas or all kinds) here though you probably need a car depending.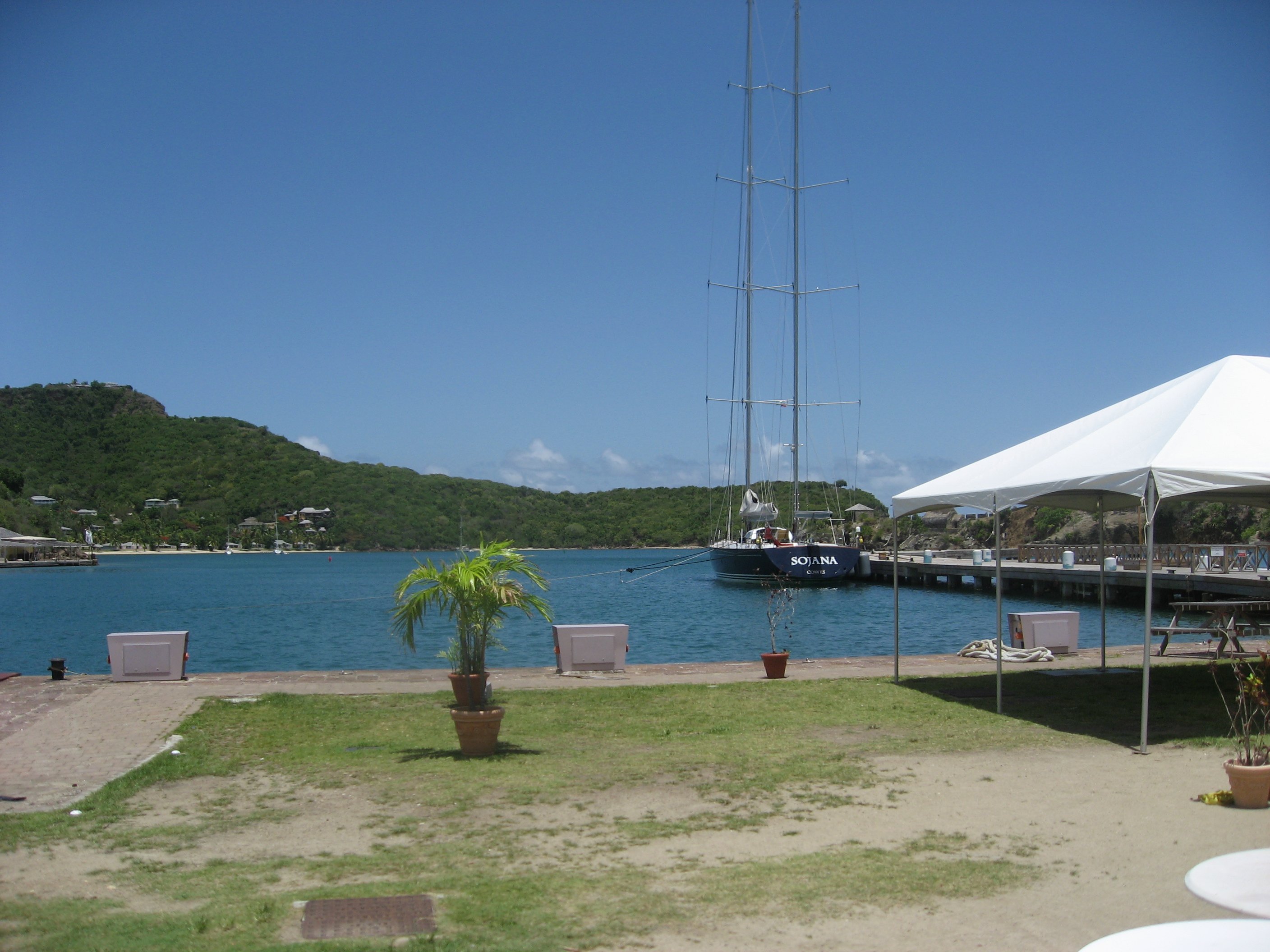 Betty's Hope
I really hope that one day they do what is needed to make this what it could be. Currently you have a part restored sugar mill with some related buildings and a few areas to enjoy a picnic. But it is a must see thing in Antigua and you need to use your imagination. If you do that you can feel somewhat how life must have been for the workers growing and harvesting Sugar Cane. It's a nice quiet spot though the goats like it and keep it well grazed. If you just turn up you can enjoy it for free out of season at least. If they do have people there taking money then I think there will be the out buildings open and it may be worth it – otherwise they are closed. This is a common theme I hope they fix. They are caught between saying that it's not worth charging for and having no visitors not worth paying someone to take the money. If they really did it up and maybe even had some rides and a theme park which Antigua is lacking then it could be charged for properly while still keeping the history.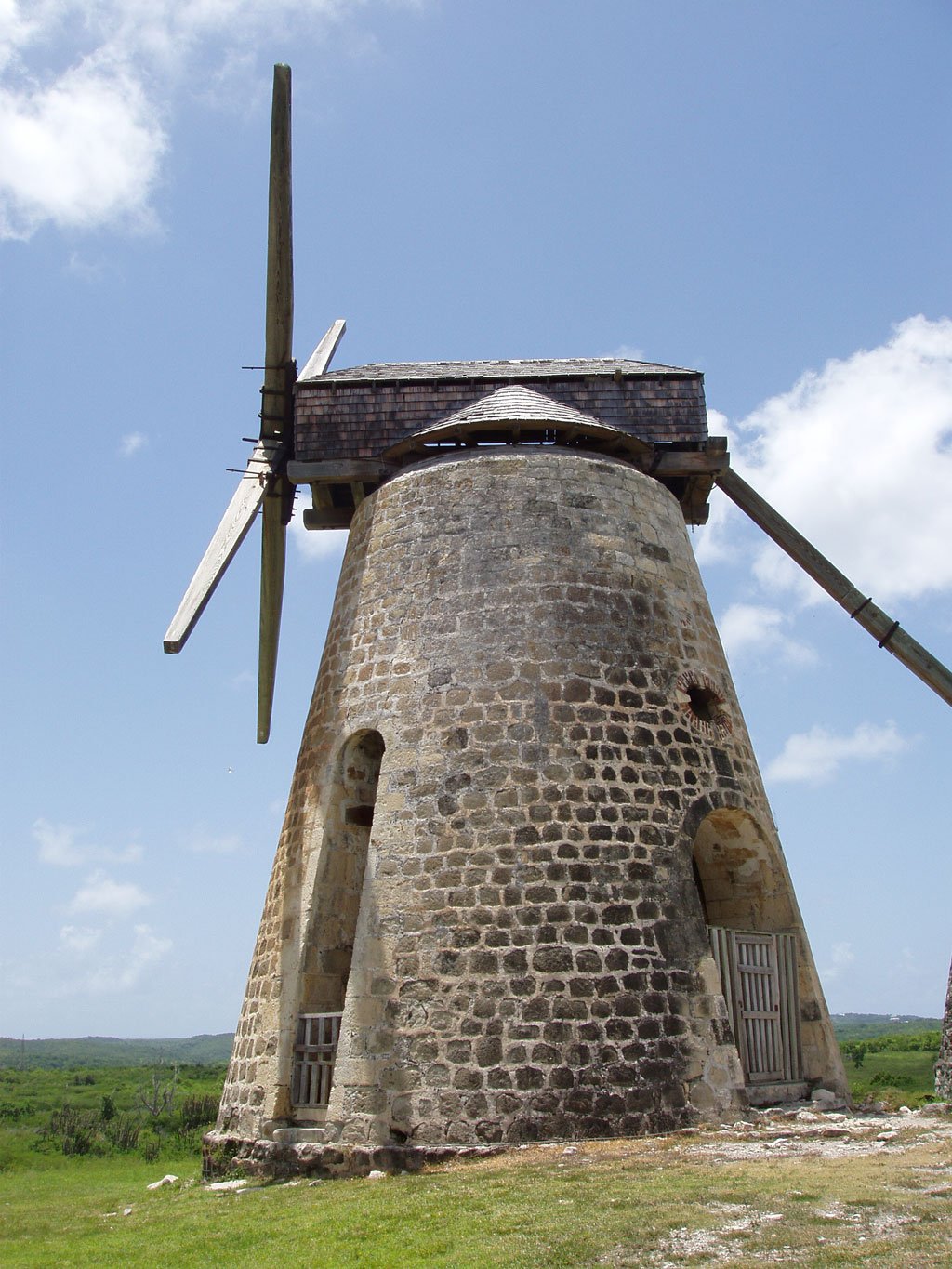 St Johns
The Capital of Antigua and Barbuda. Give it some time and the charm oozes out. You will arrive here in the dock if you are visiting Antigua by Cruise ship.
Sir Viv Richards Stadium – In the middle of nowhere the horses muse on the gigantic modern stadium that has not been well received. I got to a home game for the Antigua Hawksbills and it was one of the best things I have done in Antigua.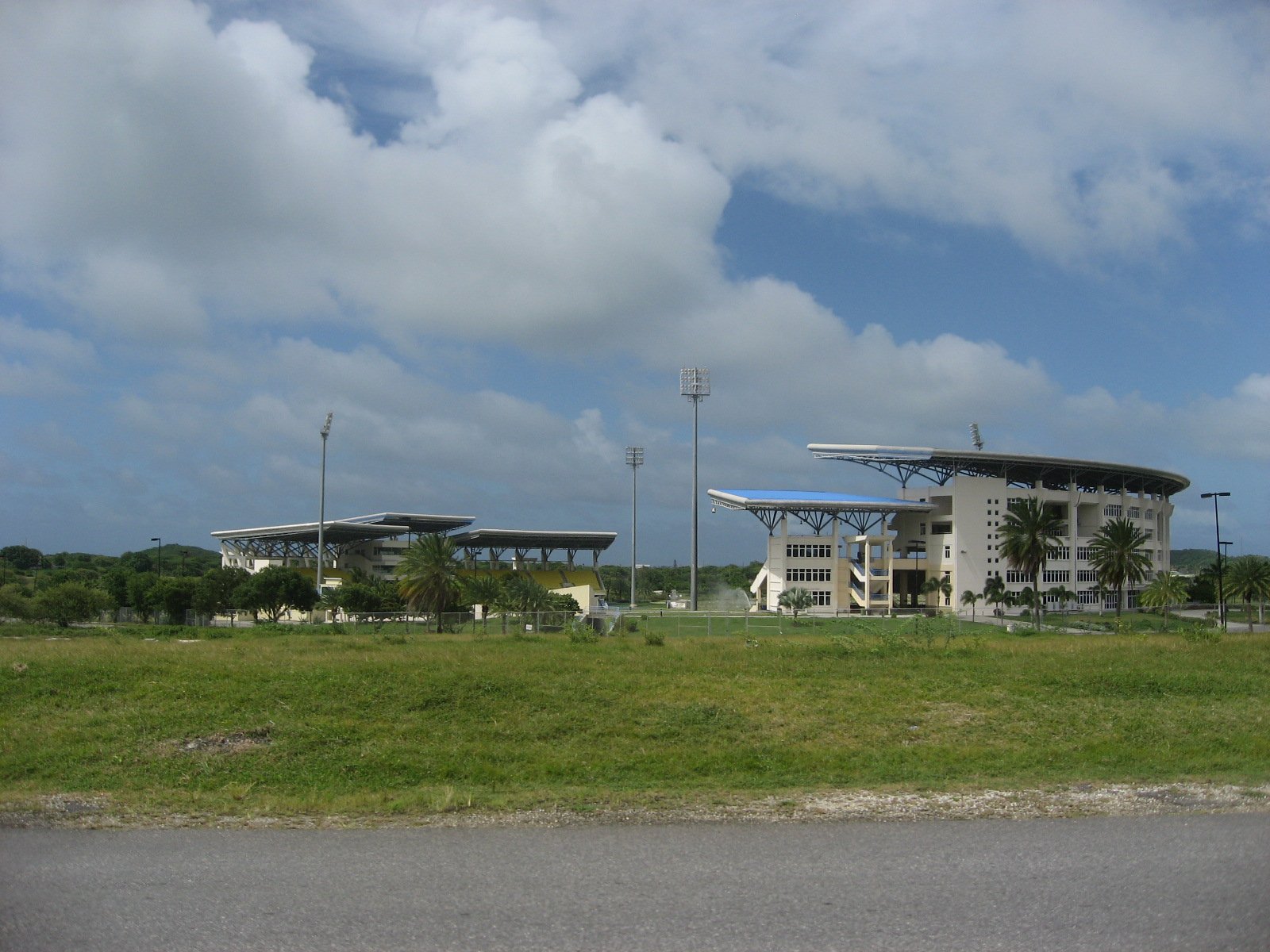 Stingray City
This is a tour that allows you to literally swim with Stingrays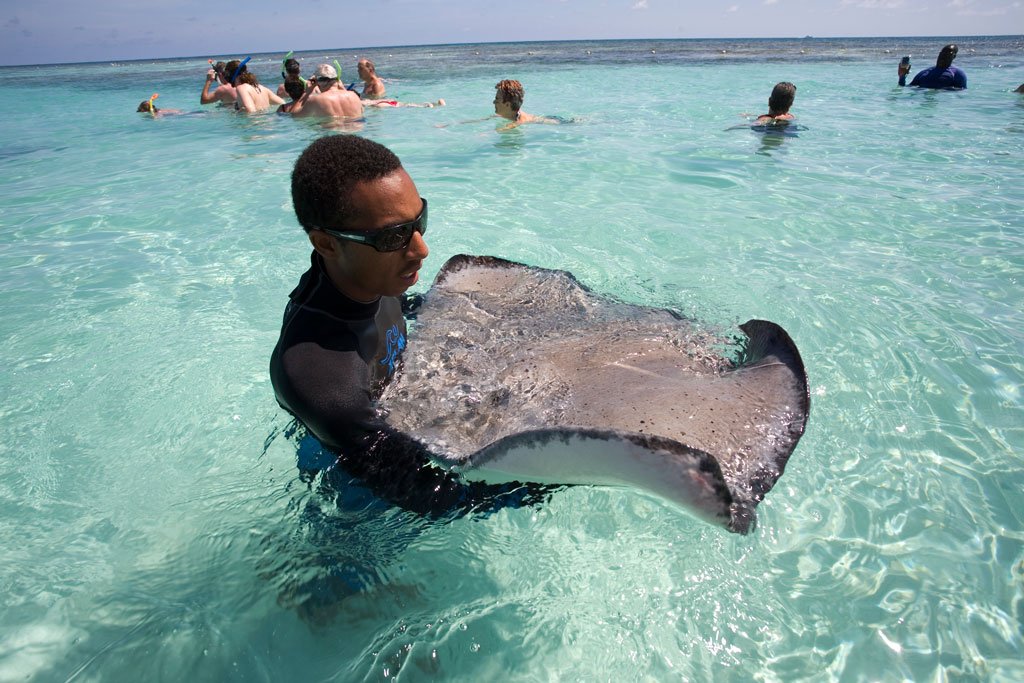 Donkey Sanctuary
A feel good attraction where donkeys are taken care of by this RSPCA affiliated sanctuary.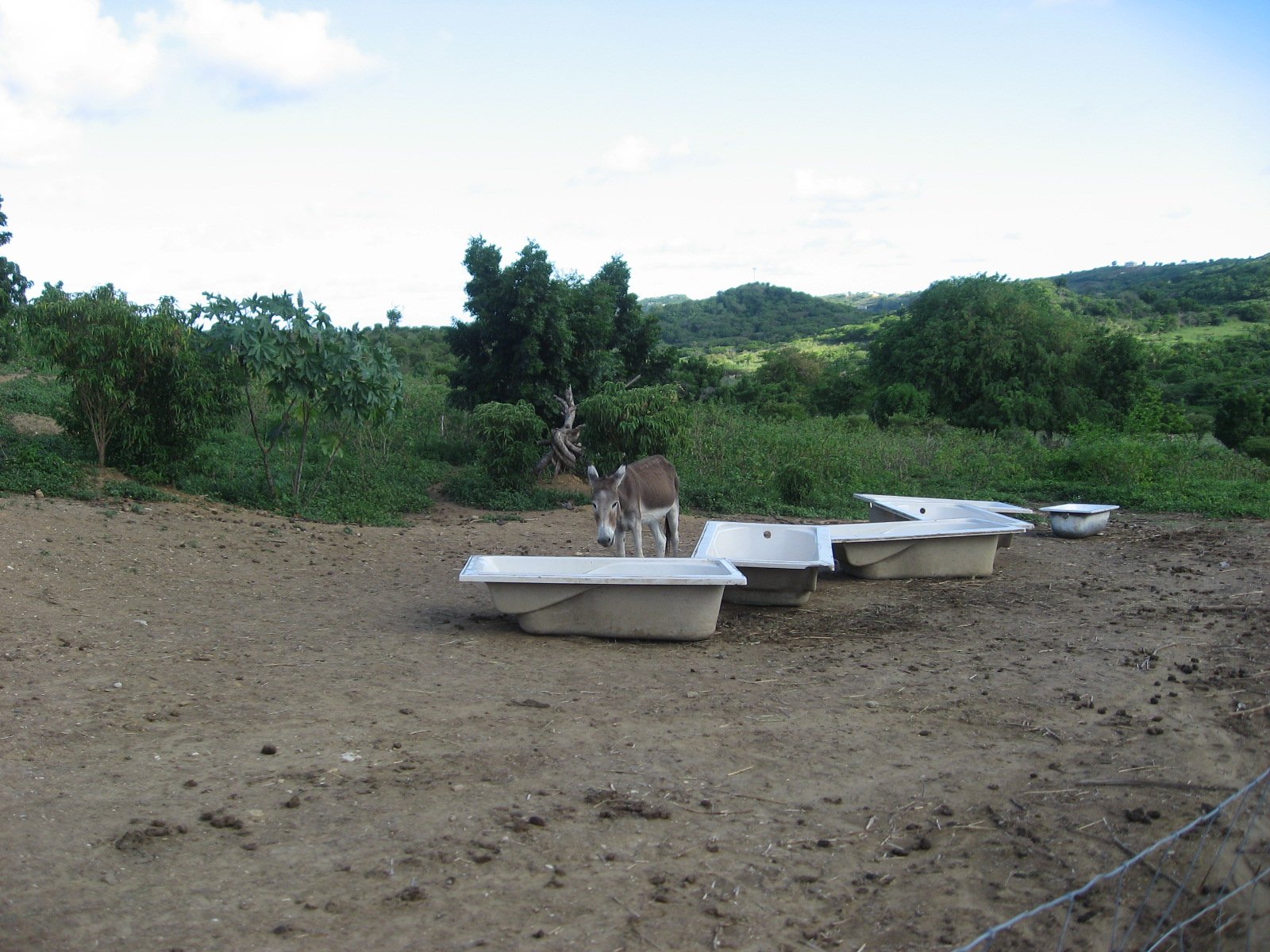 Drives : Old Road features such joys as pineapple fields and views across Cades Reef , Fig Tree Drive is a rainforest adventure in itself make sure you visit in season if you want to visit the gallery.
Jolly Harbour
You might like to visit some restaurants here or get some foods from the onsite supermarket, we used it to get cash as there are different machines and in Antigua not all banks work with my card. You might even rent a holiday villa here though I wouldn't 🙂 even though I am now ! Not least here are tennis courts and the Swimming pool. Oh yes not to mention the golf course.
Nelsons Dockyard complex is a Sunday Gig up with amazing views over English Harbour and Galleon Bay. Steel bands start the BBQ off on the right foot.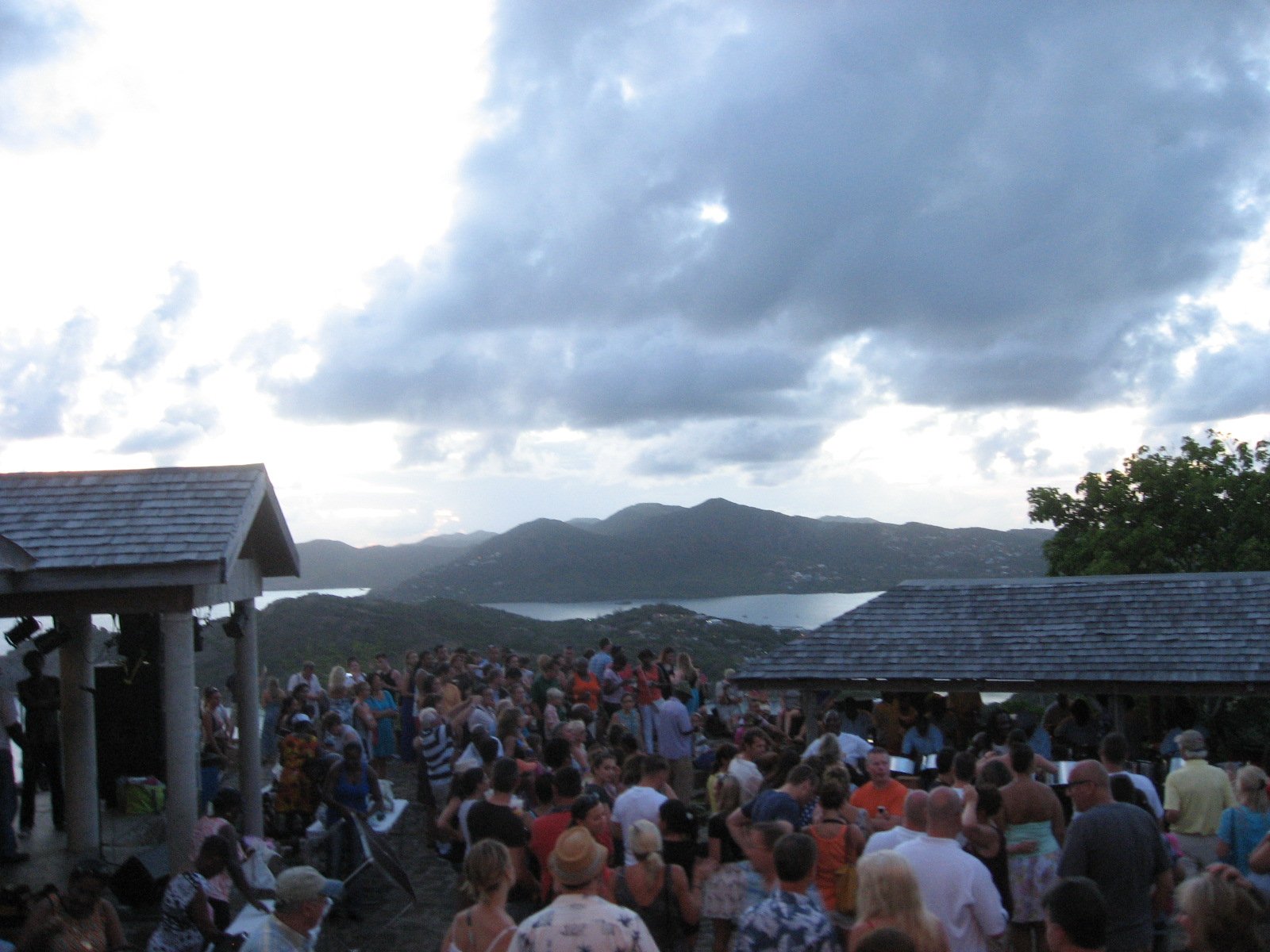 Parham
Original settlement capital with a harbour, if you have a hire car and some extra time to kill then take a look otherwise this isn't high on your list but it is none the less worth visiting ! Characterful houses and a calmness that is sometime just what you need.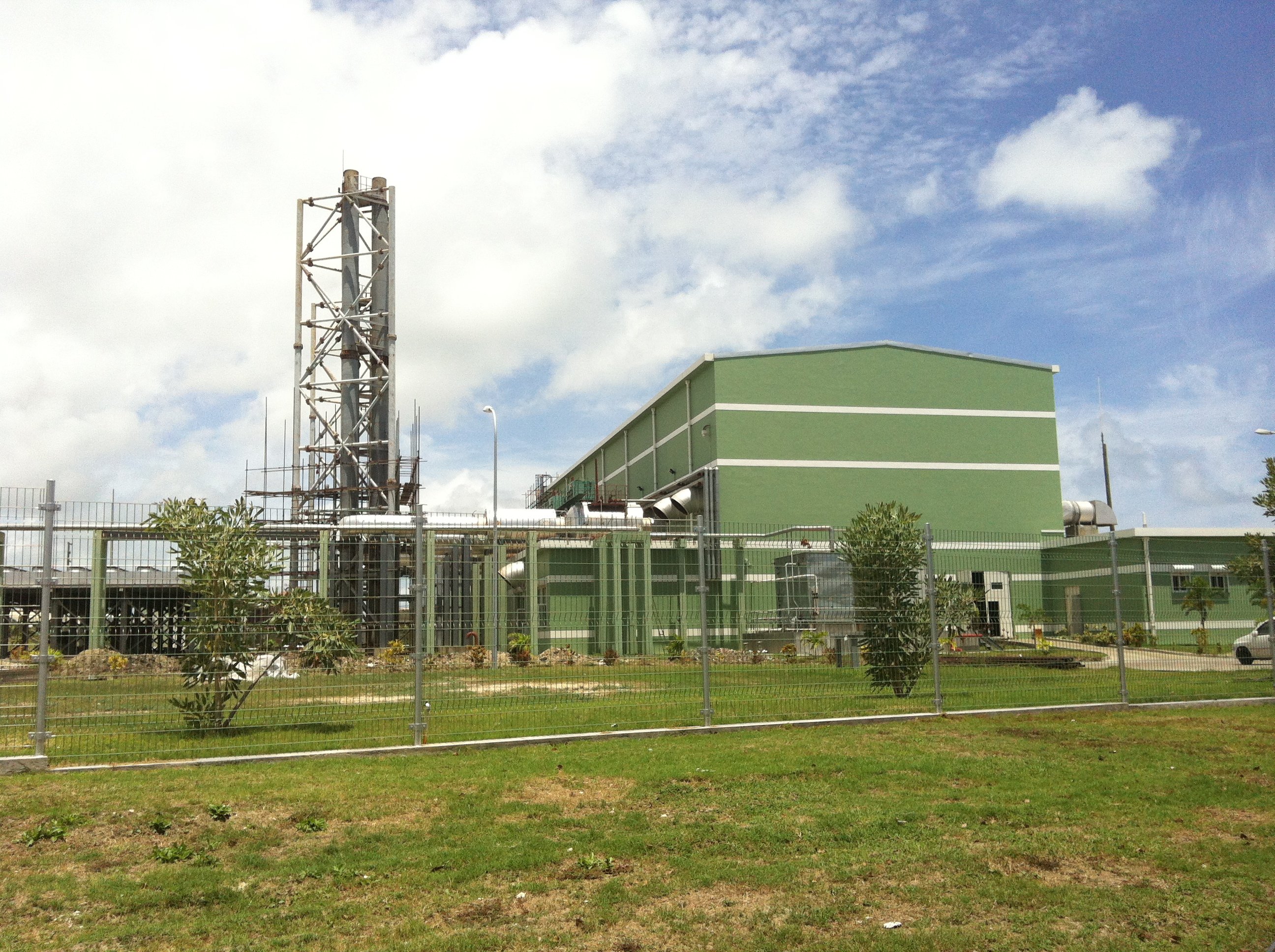 Our Lady of Perpetual Help
A church marking the top of Fig Tree Drive in itself a drive through the rain forrest where you can find mangos coconuts and other island native fruits. It also marks the way into a nice village called Liberta on the way to Falmouth.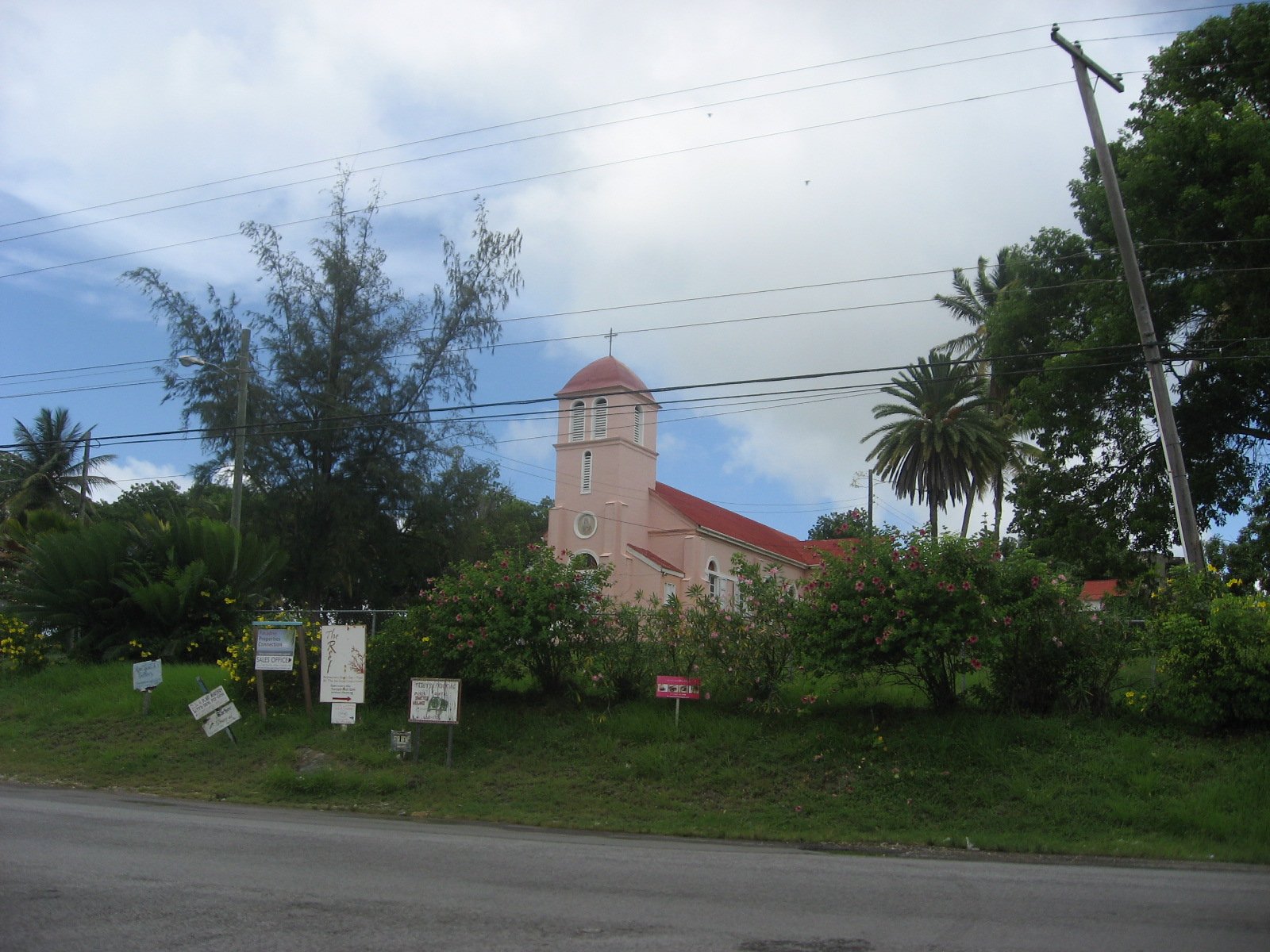 Beaches
The best beach around Falmouth and English Harbour area.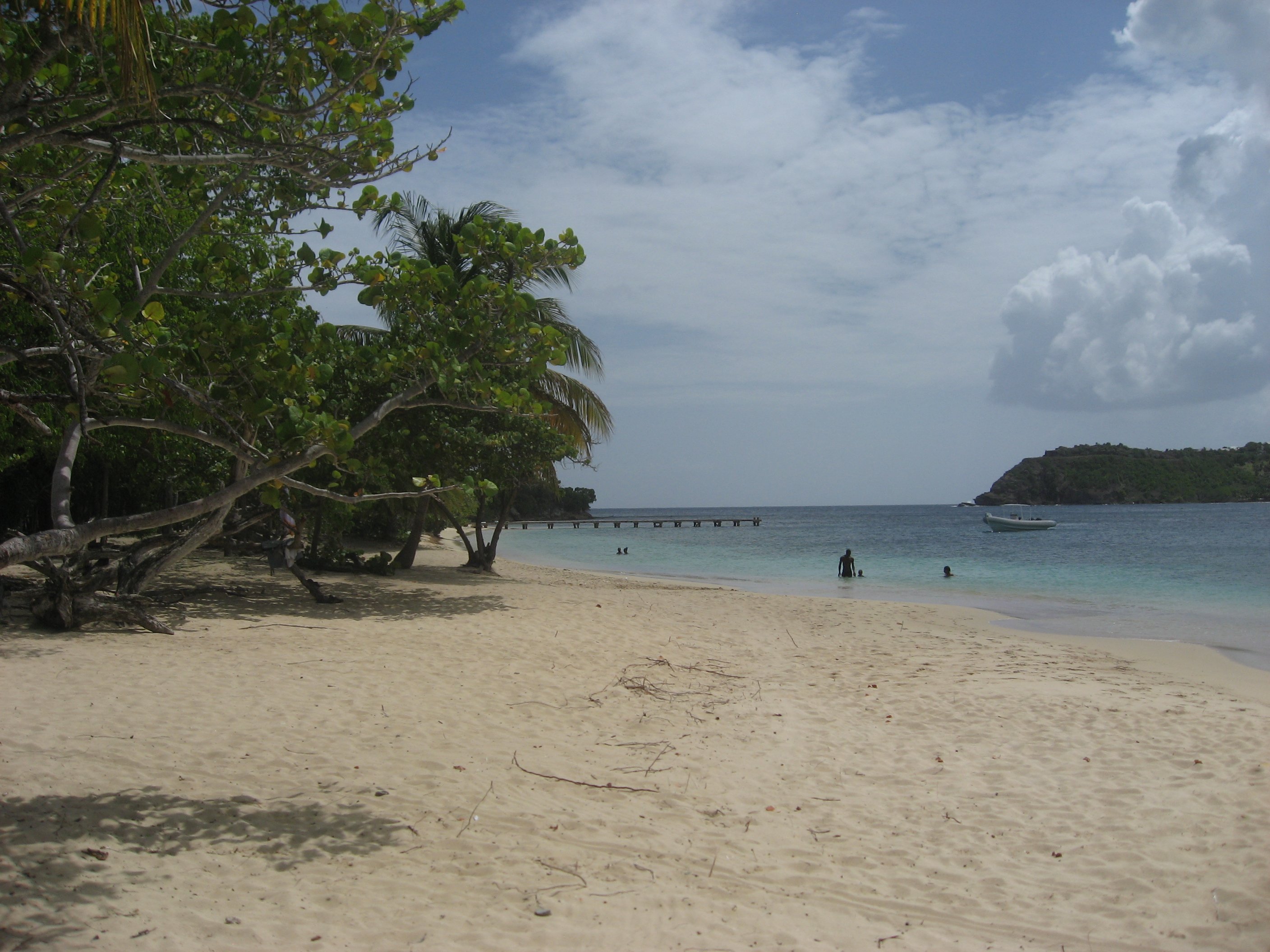 Dickenson Bay
In the north west you may well be staying here in Sandals or the Halcyon Cove, great for watersports or just swimming- enjoying one of the best beaches on the island.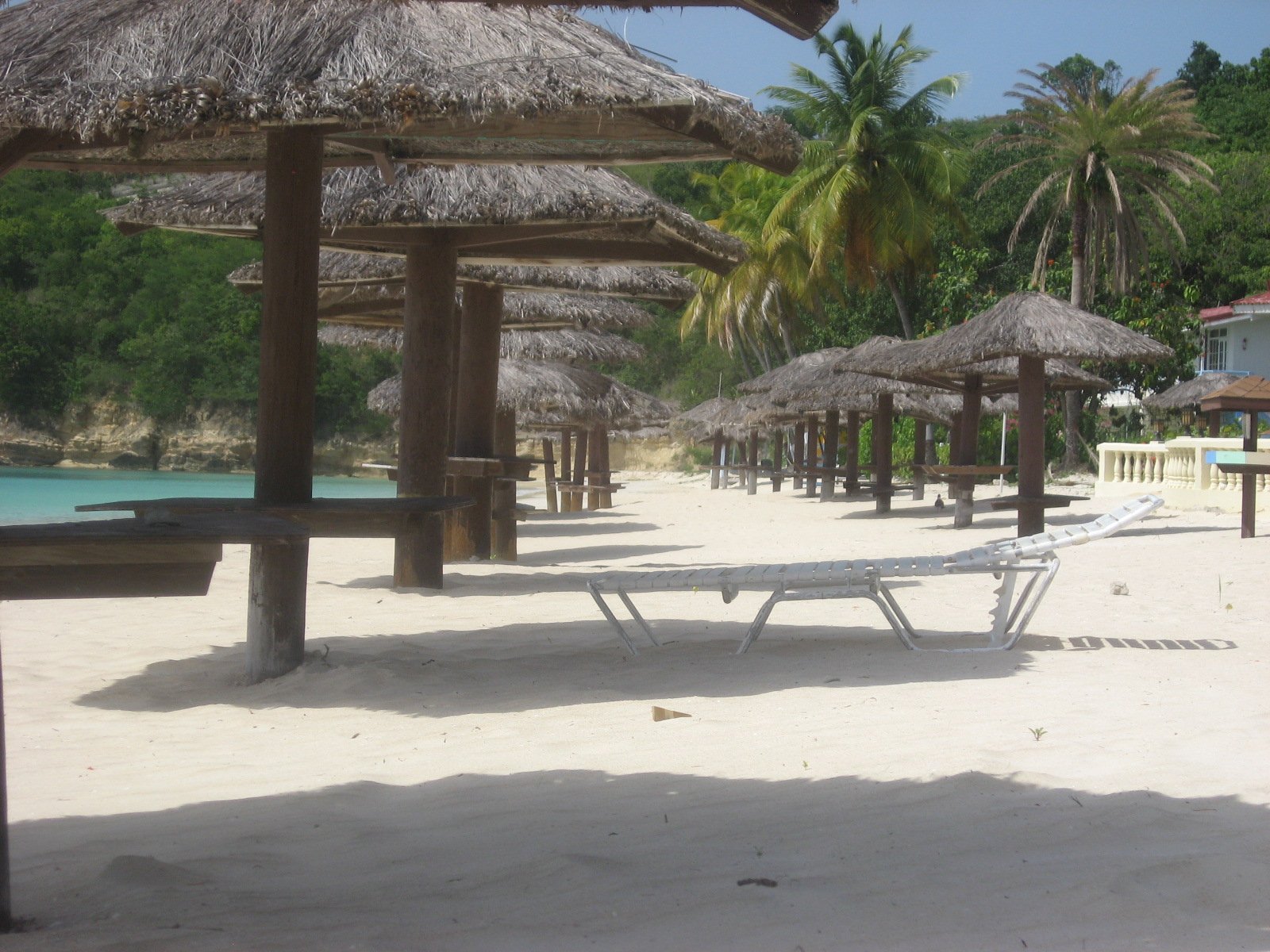 Half Moon Bay
A good drive away from most resorts brings you to a crescent shaped sand beach with good waves – not quite good enough to surf, bring the bodyboard instead – the kids will love it so long as they are really strong underwater. But make sure to keep an eye on them even then. There are good hikes in this area. If you come at the week end you will find this beach busy as it is the best in the area.
Runaway beach
Again in the north west but a more rugged and natural beach – less annoying watersports means safer to swim out further. Popular with locals.
For more on beaches take a look at our best beaches blog page