If you're coming to Antigua, then chances are good that you are staying at one of the resorts located on the scenic Dickenson Bay. Home to some of the best resorts on the island, Dickenson Bay boasts a beautiful, wide, mile long beach. After a day of lying on the beach and soaking up the rays, you may be wondering exactly what there is to do at nights. Thankfully, you won't have to travel too far – Dickenson Bay is home to a number of bars, restaurants, and other nightlife that will keep you active long after the sun goes down. Here's a short guide to nightlife on Dickenson Bay.
Ana's on the Beach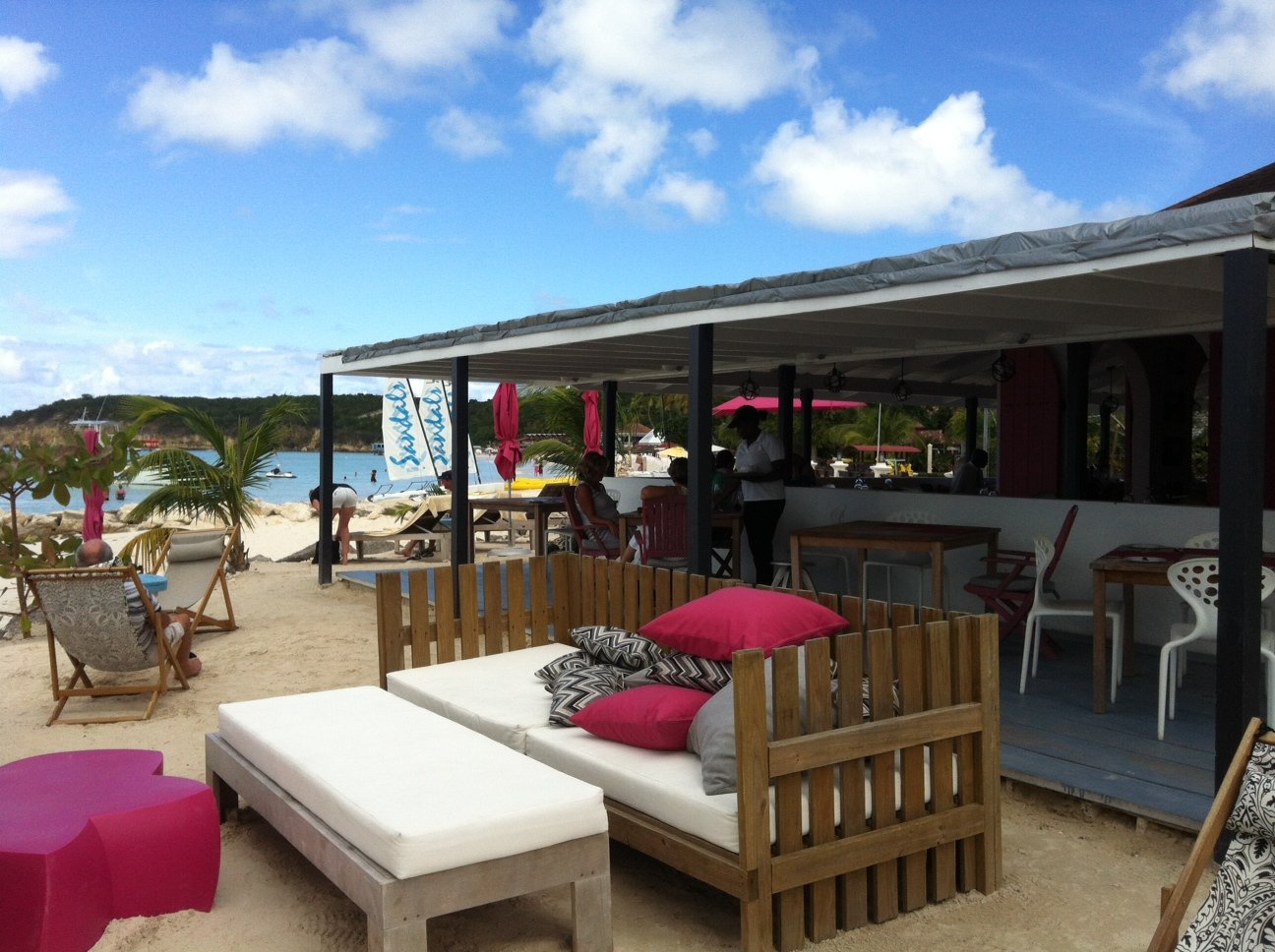 Even on entry, Ana's on the Beach gives off an air of sophisticated liveliness. Enter through their pavestone walkway decorated with fairy lights overhead and you can just feel the elegant yet fun vibe in the décor and setting. The weekly wine and cheese happy hours from 5-7 are a great way to kick off your Saturdays before the transition to their club nights featuring well known DJ's from across the island such as DJ Jime. Their Beachtastic Sundays are also another draw, starting early in the afternoon and continuing in the evening, featuring a live band. Feel free to kick off your shoes and dance in the sand until closing time!
Putters Bar and Grill
Just off the beach is Putters Bar and Grill, which provides a great laid back night time atmosphere for guests. Getting its name from the attached mini golf course, Putters specializes in an affordable menu and relaxed fun. Their quiz night on Thursdays is a big attraction, where participants have the chance to win a number of prizes, included a free case of Heineken! There's Monday night football nights during the American Football season, and parties and live bands dotted throughout the year.
Coconut Grove
Coconut Grove is a rustic, open air restaurant that offers a number of entertainment events for those looking for a chilled out vibe to relax or even dance. You can join them from 5-7 pm for their daily happy hour. They also feature live bands and music on a regular basis, but their signature event is Live at the Grove, featuring popular local singer Arianne Whyte on Saturday nights when patrons can feel the freedom to let down their hair and boogie. They also have a range of events featuring live music by other bands such as Asher Otto and Itchy Feet on holidays, and a number of special parties that attract a significant crowd such as their annual Oktoberfest and their anniversary party.
Studio 79/Bliss Nightclub
Located a few minutes away from the beach at Dickenson, Studio 79/Bliss Nightclub offers not only the best partying in the area, but arguably on the entire island. This entertainment complex consists of a sports bar located downstairs, and a nightclub upstairs. You can enjoy a range of games in the sports bar including table tennis, air hockey, and pool. You can also relax and watch any one of a number of games on their multiple flat screen TV's while in the games area or at the bar. Hungry? Grab a bit to eat from their affordable menu, with food being available until late. If you're really ready to party, head upstairs to their club on the weekends – you can go in regular and party on the dancefloor or choose the VIP option and enjoy personalized service from your own private waitress, all in a comfortable air conditioned setting. If you need to take a break you can head to the cigar lounge, the first of its kind on the island. A must visit for all those looking to experience the ultimate in Antiguan nightlife. .