Flights
WOW! Taking a Baby on Holiday..
I wanted to share some links and words on travel to Antigua to help those of you who are thinking "is Antigua a good place to travel with a baby?"
Tips on Travelling with Baby and Toddlers
I've just returned from a blissful two weeks in Antigua with my partner and one year old baby, and feel duty bound to impart all the knowledge I learnt about travelling with a baby. Because let's face it there is next to no information on the internet that is helpful or truthful for that matter. The aim of this piece is to save you the weeks of worry I endured myself about the so- called difficulties of travelling with a baby. As they say if you I knew what I know now, I'd have been a bit more relaxed about things beforehand.
Here is a link to more info on the same Travel to Antigua with a Baby
Antigua Holiday
So to begin, we booked a two week all inclusive holiday with the Halcyon Cove by Rex Resorts hotel in Dickenson Bay, Antigua (more on this later). Our flight was with Virgin Atlantic at 9.35am departing from London Gatwick. I've flown with Virgin before, but never with children and had heard that they are one of the better airlines when it comes to carrying children. Although I have nothing to compare it to, I would say they were OK, nothing spectacular. In fact trying to get through to their customer services on the phone was extremely frustrating. I resorted to emailing them instead and when I didn't receive a response 4 days later, I spent a painful fifteen minutes listening to faltering muzac before my call was answered. I had questions about ordering a sky cot and their online check in system, as my baby wasn't included on the booking online as she didn't have a seat. The gentlemen I spoke to didn't seem sure about anything and kept having to put me on hold whilst he checked with a colleague. A few days later I had another question and again waited an extensive amount of time before getting through to a nice young lady who informed me that we couldn't even use the online check in system. As we had a baby the check in desk rep would need to check her passport and allocate seats this way. Also it turns out that we couldn't choose our own seats online as they automatically put babies at the bulkhead anyway.
During my research on how I was going to feed my little one during the travelling time including the eight hour flight and getting the food through security etc, I discovered a great tip, that I worked out for myself. Even the women I had questioned before I went hadn't told me about this. As you know you cannot take more than 100mls of any liquids, etc through security these days, but they do allow you take as much milk, baby food etc as you need for your journey, they just make you open fifty percent of what you have and taste it, which seems pretty pointless to me! But anyway, I began to think well I need to take more then, because you can only keep milk that's been open for two hours and the same goes for the food! But fear not, you can actually call and reserve your baby's own brand of milk from Boot's airside, so no need to carry it with you; you can collect it before getting on the plane. You can also buy various brands of baby food, which they don't reserve, but have plenty of. I did make sure that I had my little one's training cup of water with me though and one pouch for her breakfast, as we had to be at the airport at 6.30am. I took both through security and did ensure I tasted both in front of them.` Also on another note, the airlines allow you to keep your pushchair with you right up until you board the board plane, which also has to be fully collapsible.
When actually on the plane the cabin crew will give you an extendable contraption that you attach to your own seat belt to ensure your little one is secure during take-off and landing, turbulence etc. But actually I kept her attached to me most of the time, that way she couldn't crawl off anywhere and when she and I slept it ensured she didn't fall off me. We never got offered the elusive sky cot that I'd booked, but the shelf it was to be fitted to, didn't look very secure to me, and in hindsight I probably wouldn't have used it. On a practical note that baby changing facilities are difficult to say the least. Not every toilet has the pull down try to put your baby on, which probably is fine for a younger immobile baby, but being a year old and very mobile I struggled to keep one hand to hold her down and the other to change her with, which left me extremely flustered! All Virgin need to do is put a little plastic rail on the edge and a belt across the chest and it would be a lot safer and easier! Now back to my earlier point about Virgin being child/baby friendly, maybe they are, but they didn't do anything different or outstanding for us. They didn't provide any food or milk, but curiously I think they may do for upper class passengers as right before we landed coming back to the UK a member of the crew came up to us with some baby food and baby juice and asked me if I wanted it to take home. I accepted it, but it would have been a lot nicer of her has she offered it while actually flying.
One of the more annoying things the Virgin crew did was on the way to Antigua. It is mandatory to complete a landing card to give to their immigration officials with your passport. It basically tells them where you are staying for how long, whether you are bringing food into the country etc, etc. The Virgin crew stated to all passengers that family groups with the same surname need only complete one form. So as my partner and baby have the same name, that's what we did and then a separate one for me. However, when we reached the immigration hall, we were met by a terse woman who told us in no uncertain terms that we needed one each, and sent us to back of the line! The hall had no air conditioning and we ended up hold passing our daughter back and forth between us for two hours in the end. At the hotel, the rep told us that they normally allow families with baby's and young children to go to the front of the queue, no such luck for us!
TIP : Don't be shy when arriving with a baby let them know or they are happy to leave you. Don't do the British polite thing.
On a positive note, once we were in the country officially our bags were there and we easily found the stand for our transfer who drove us the 20 minutes to our wonder hotel in Dickenson Bay.
To say we were tired and very hot when we arrived would be an understatement, although the baby miraculously was very calm and collected and took the whole flight and immigration queue in her stride!
The Halcyon Cove by Rex Resorts hotel staff greeted us in a very friendly and professional manner, handing us a fruit cocktail and a most welcome cold flannel each. Then they upgraded us from the garden view room we had booked to a pool view room with fridge and kettle (for the baby's bottle and by request). Result! The room was fully air conditioned/en suite shower/bath with a huge king size bed and a Mama's and Papa's travel cot for the baby.
As mentioned before during my research into what I should take in terms of food, milk and nappies for our little one, there was next to no information and what I did manage to glean from some forums that popped up on google was that the supermarkets in Antigua were few and far between and what they did have sometimes were obscure brands and extremely limited. Actually this is the exact opposite of what I found to be true. I did take two weeks' worth of nappies and savoury food and her powdered milk, but didn't feel I could take any 'puddings'. Which I could have, because when I split all of her supplies over our three suitcases ( I was worried about the food pouches exploding or a suitcase getting lost), each suitcase weighed only 13kgs with all our clothes etc too! Virgin are actually a lot more generous in their baggage allowance than a lot of the charter airlines, so not only did we have 23kg's each to put in the hold, the baby was allocated her own 23kg bag, hand luggage and pushchair free of charge also.
So back to the supermarkets – In Dickenson bay there is quite a large First Choice Supermarket, five minutes in a taxi, or 30 minutes walking in very hot temperatures which sells many brands of nappies, including Pampers and Huggies. Albeit they are a little more expensive than the UK if you get desperate. They don't sell swim nappies though, but plenty of wipes, all brands you get in the UK also. In term of food, the main brand they stock in Gerber, which is made by Nestle, so a perfectly good brand. They also sell all different types of powdered milks including some lactose or soy free ones too.
There wasn't an awful lot to say when actually in Antigua – depending on where you stay water could be a risk for example if you rent a Jolly Harbour unit. Most restaurants accommodate babies well. Resorts sometimes have kids clubs but not much for toddlers. The beach is the best thing we found endless hours of fun for one and all.
Thomas Cook have a service to Antigua and the prices look very good. The caveat is that it sits only from November to April (in season) currently so its not an option for Antigua Carnival. You might not consider Manchester the ideal airport but Aberdeen is also on offer.
Newsflash – ABERDEEN to ANTIGUA is now available
Take a look at the flight link below – pretty good no? And share this site as well to your friends for lots good tips especially if you go flight only as we are experts at helping you find a place suitable for your party. Oh yes the link Thomas Cook Flights Antigua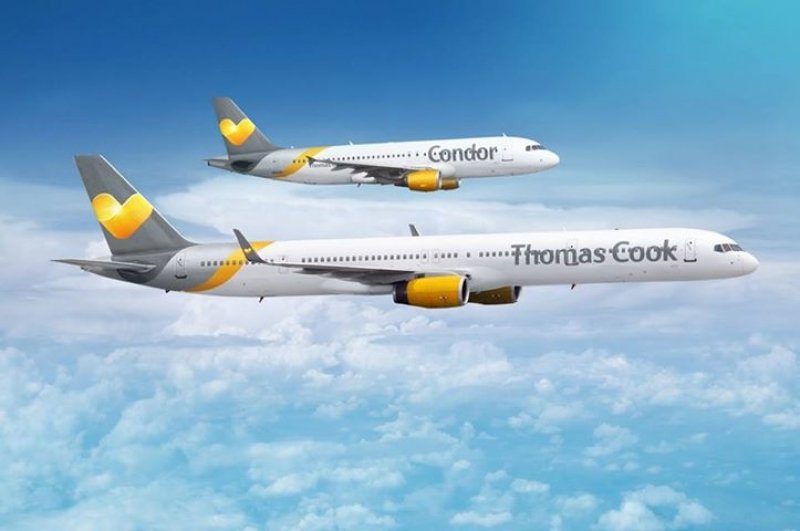 I will try and find out more but this is great news for those of us who live more in the north. Even for me it's not much more of a drive to the airport in Manchester compared to 'London' gatwick 😉 this may also drive the other airlines to drop prices a bit. I feel a cheeky week in the planning! And speaking of planning here you can book your airport parking and stay the night before or after your trip to Antigua from Manchester.
Manchester Airport Parking and Hotel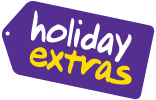 Holiday Extras provide you with parking + hotels and other services designed to ease the trip to Antigua.
If you are still struggling to find the best flight to Antigua then Skyscanner can help.


Here is the skyscanner convenient link for SKYSCANNER ANTIGUA