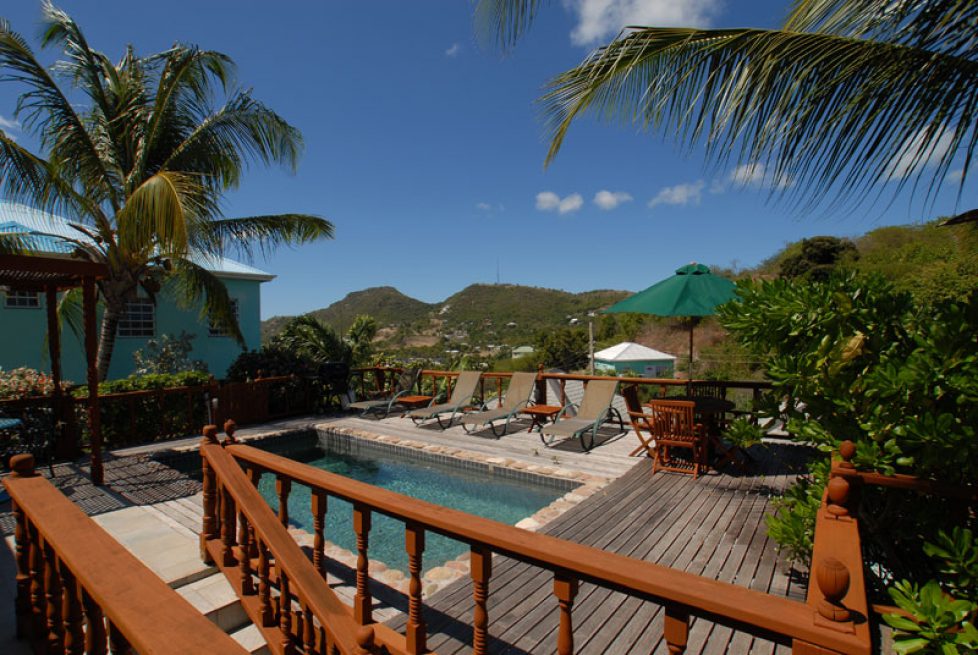 We will describe the cottages/studios in this single page but of course please enquire as we can split up the cottages depending on availability or privacy however they are all private the only shared thing is the pool for the goat studios. Little rock has its own pool and is the slightly larger of the three.
Lets talk about the location –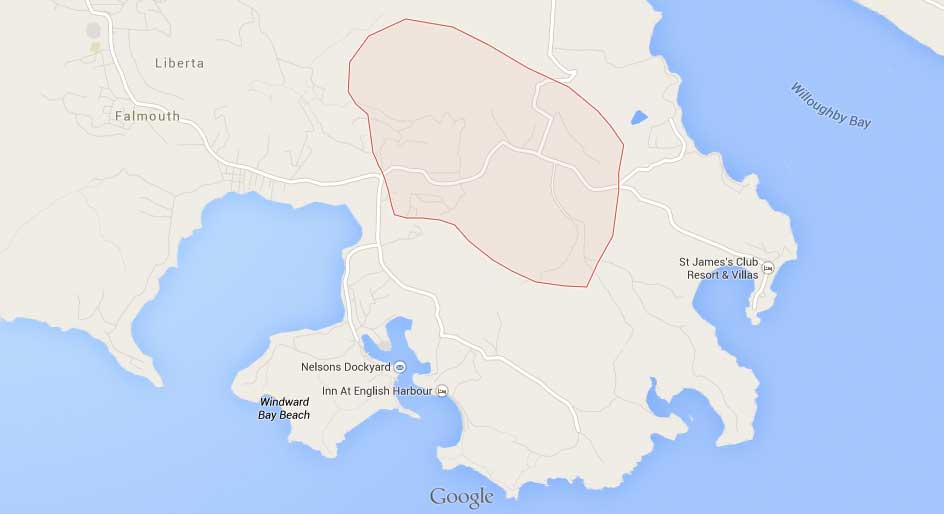 Picadilly [explore the area] is located above English Harbour and Falmouth which is really excellent for Sailing Week and Antigua Classics when the south comes alive the most. You will be close enough to the action but it is far enough away to not be noisy at all. You have access to some of the best beaches in Antigua too like pigeon beach for example. Shirley heights one of Antigua's big draws is very close by and there are plenty of opportunities to go hiking in the area. You should arrange jeep hire for this property as it is up a typical hard dirt track this also helps to ensure your privacy a feature of the properties.
Back to the properties description
So there are 3 buildings or traditional wooden constructions making up the cottages.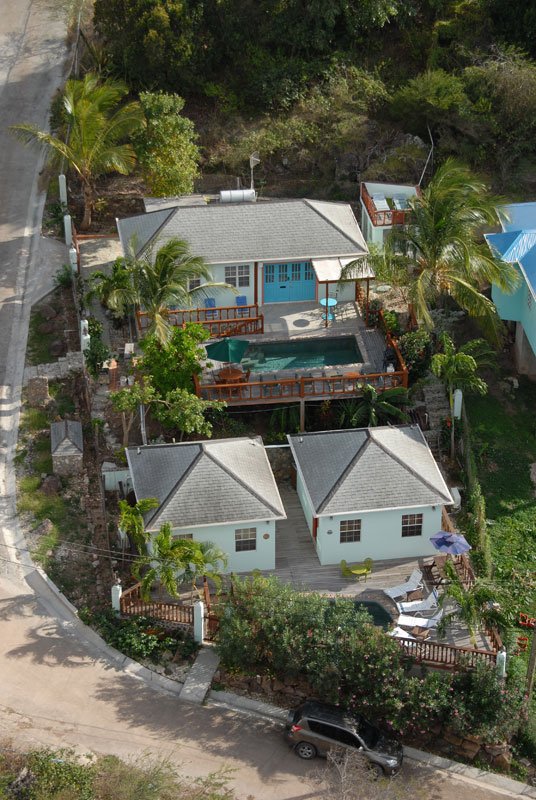 The pick of the bunch of course is Little Rock being slightly bigger and having it's own plunge pool. If you are travelling alone maybe the goat studios are a better deal. And you will be fine for space. They are decorated in typical style.
Image Gallery
The Rates (subject to change)
Little Rock is US$160.00 per night
Goat Hill and Goat Rock Studios:US$120.00 per night
Booking Enquiry with Owner