Hiking Tours in Antigua Organised Hiking Tours in Antigua
I decided yesterday to make the most of the hire car and get to some places that I had wanted to get to again, Half Moon Bay after a couple of hours on Pigeon beach. I also needed to swap keys with Titi as the Suzuki Vitara plastic key had broken and it was a real pain in the ass opening the door/starting it already (couldn't figure out its central locking it just always eventually works). The vitara has a nicer driving position but the rio is a lot better on gas and the spec seems better as I can even plug in my shuffle! Anyways I grabbed a few photos of interest in Falmouth..Titi wasn't in.
Photos of Falmouth Antigua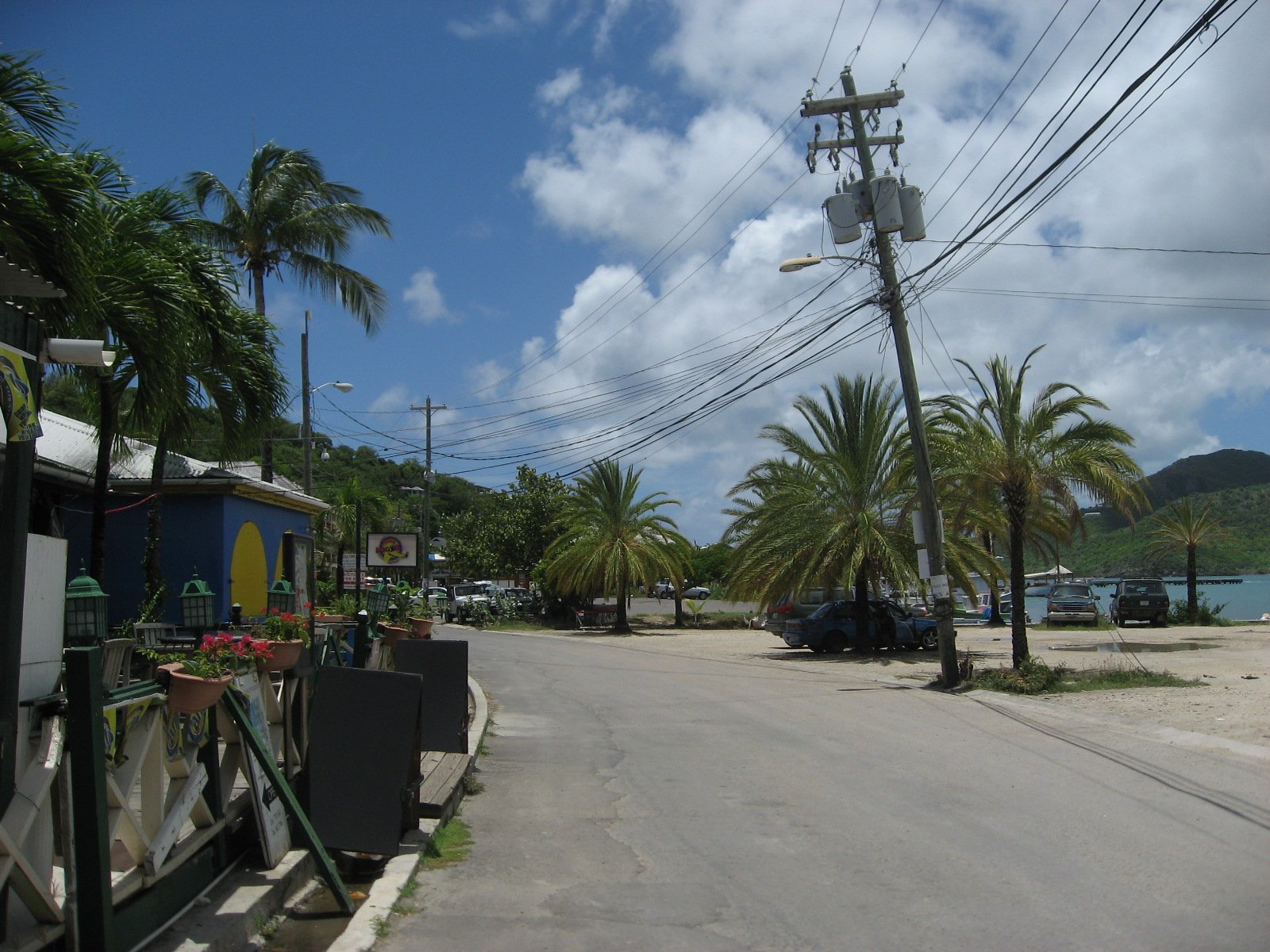 Photos of Pigeon Beach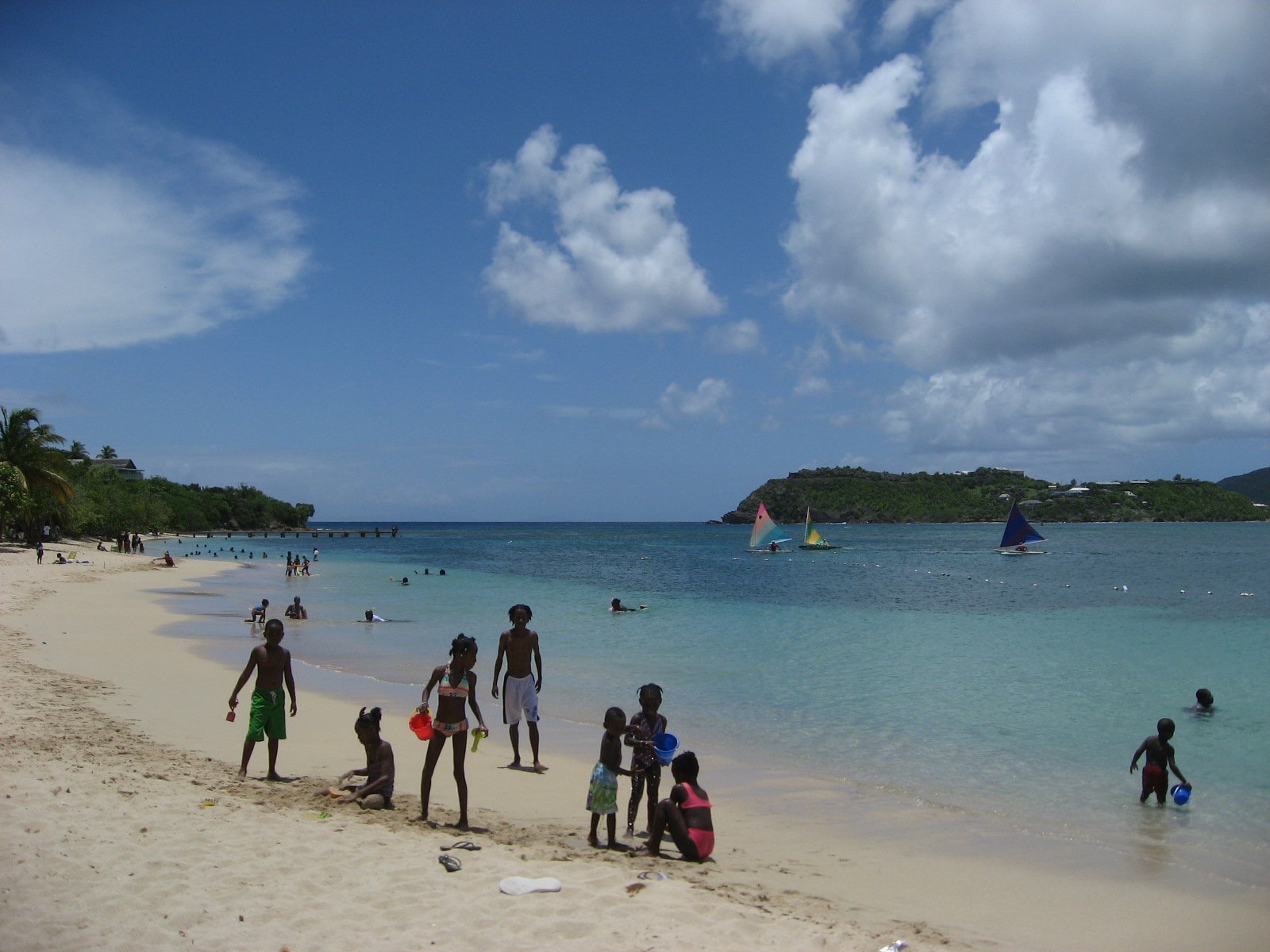 On a Sunday its what Antiguan's do. Hit the beach and when you do you go for a good part of the day. And to be on the beach for this length of time takes equipment ! I saw generators BBQ's tables chairs thankfully they stop short of tv's. But maybe not ? After pigeon beach where I didn't enter the water to have that sticky salty feeling knowing that I wasn't staying long I took a wrong turn and ended up going up into the Shirley Heights area. Here is one of Antiguas national parks. Its quite spacious up here with large expanses of grass and the tradewinds keep you cool. You would need an afternoon to do it properly and a car or take a guided tour. The views out to the ocean are stunning and the sound of the sea crashing against the rocks would be bettered only later that day (Half Moon Bay). I will blog a couple more photos to give you an idea.
Nelsons Dockyard National Park Photos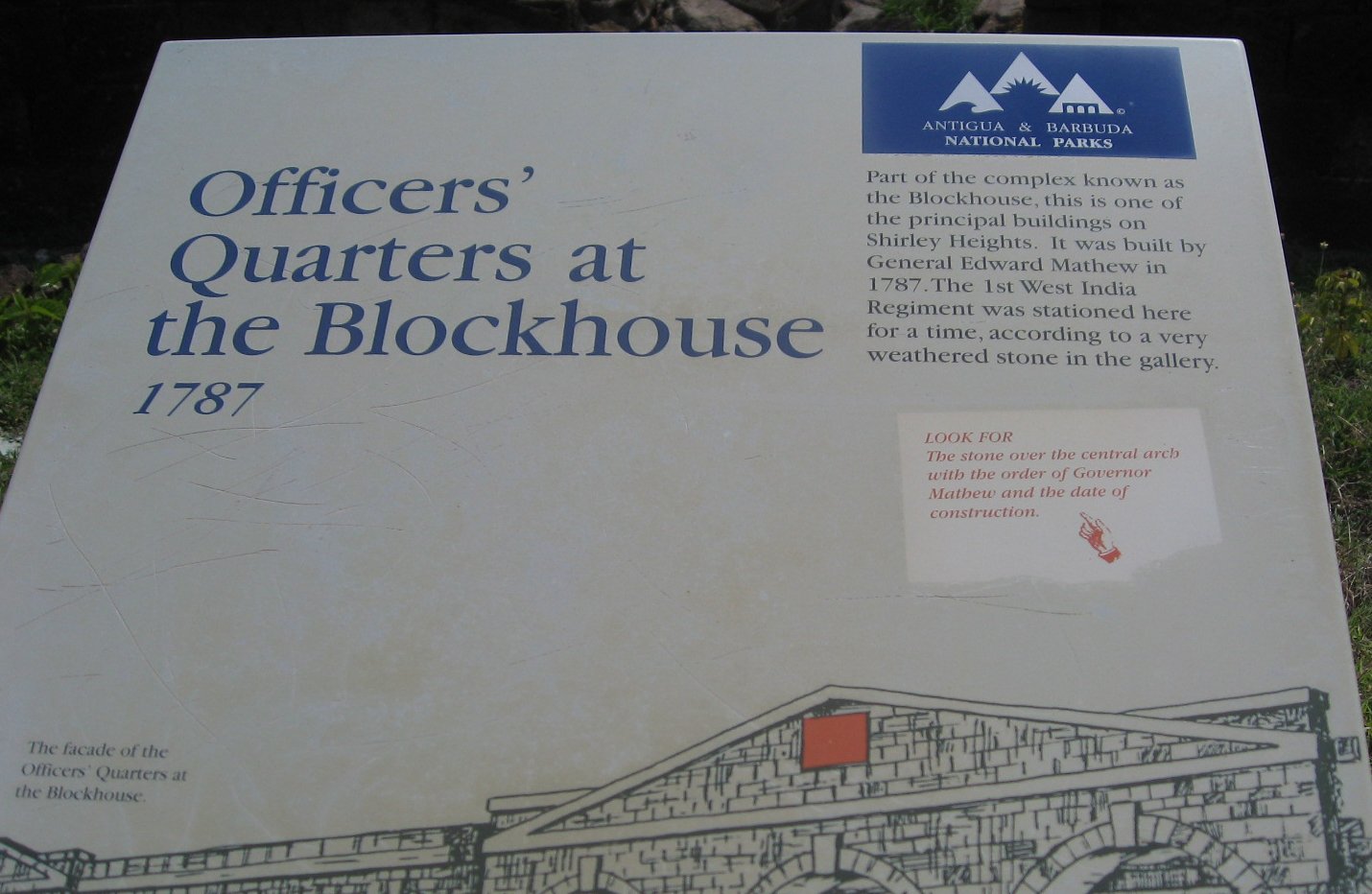 Also check out National Parks in Antigua while up there I came by the sign posts for two trails or hikes. I am a sucker for walks like this its adventure for me !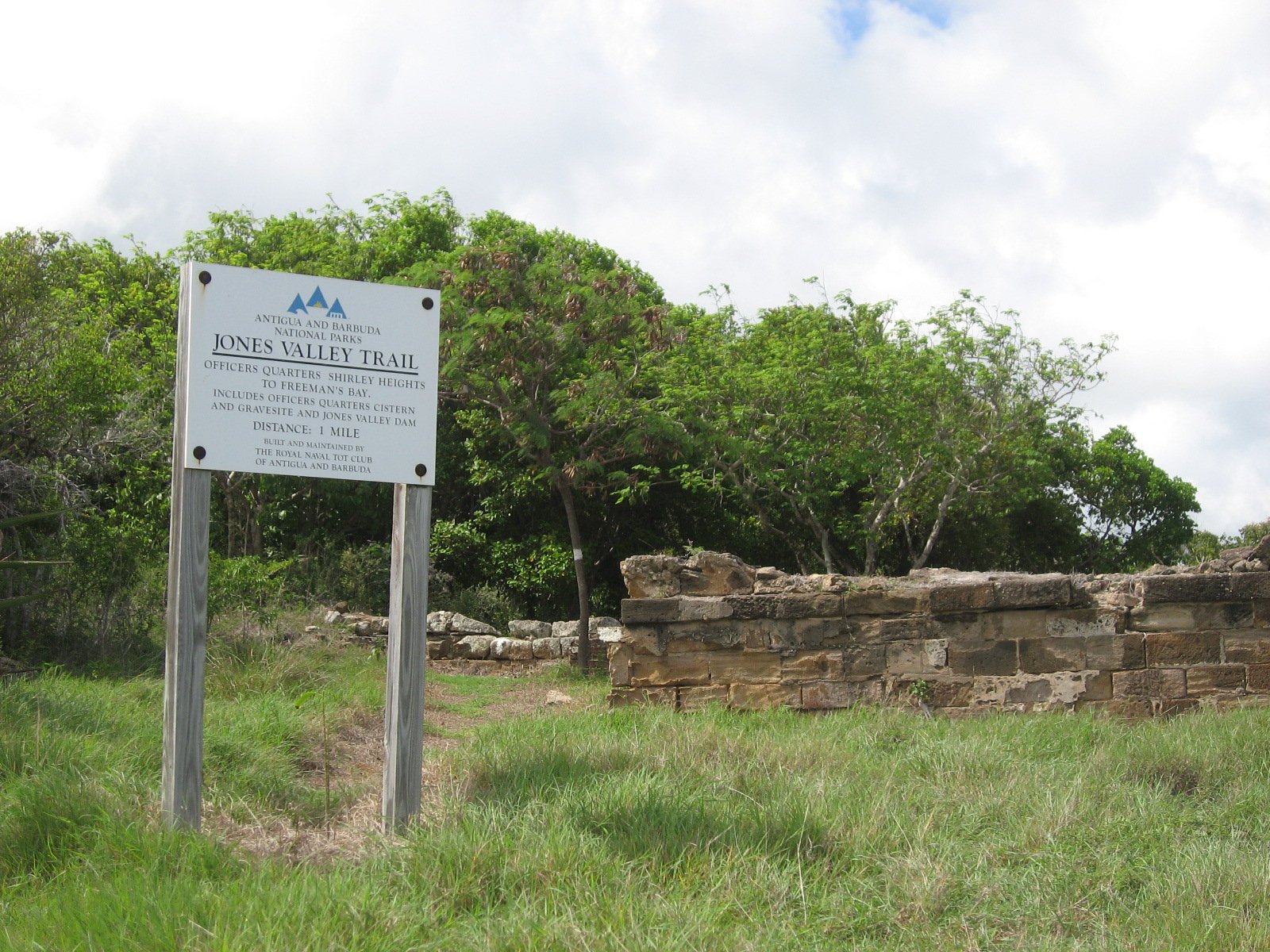 I deliberated in my head and thought it through – why not ? Half Moon Bay could wait – I had water and the hike was listed as being 1 mile. I parked up hid my bags and stuff so they were not visible. It was a Sunday and in the evening there would be some traffic going by the car up to the Shirley Heights Antigua Steel band stuff. I set off for the first hike the Carpenters Rock Trail . I got to this place that looked like a cemetery but I lost or didn't see a proper trail after also the views from here are staggering just look at this selection of photos.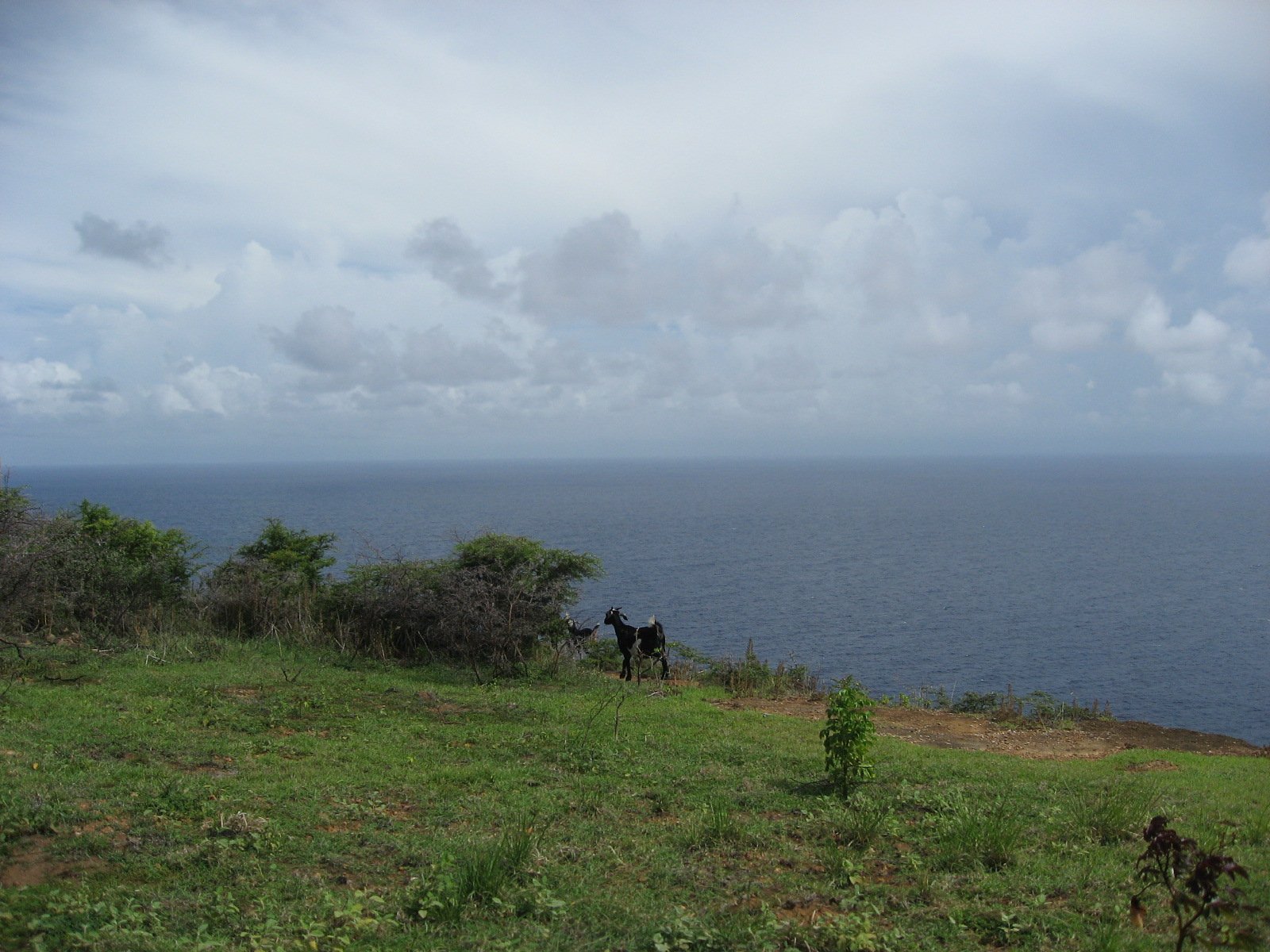 So then decided I would do the other one the Jones Valley Trail.
Jones Valley Trail and Photos
At a mile long there seem to be 3 sections to this trail, if you are starting at the highest point as I did you will have a very pretty and easy start. There are some tombstones and lovely examples of Cactus.


The foliage is not so thick here. Getting a bit further in the canopy covers you from the sun for the second section and you can go two ways – I went down one and came up the other, I didn't think the difference was worth mentioning.

Sometimes the trail at this point becomes less obvious and so look for the white bands painted on the branches and trunks and sometimes stones. If you go 5 minutes without seeing one I would head back until you do. I didn't get lost when I understood this.

You can do the trail in flip flops if you are an experienced flip flop wearer. I hadn't planned on the hike and running shoes or proper boots would have been better. The final section is somewhat more challenging requiring the use of hands to climb over some boulders in what looks like a dried up stream. I was alerted to several hermit crabs which was quite shocking to find them here I thought they would see or hear me coming and move into their shell causing them to roll down into my path ! I estimate I was around 50ft above sea level in this final section – the dried up stream part. I was enjoying working out how to deal with some of the boulders now. Having to use all fours at times.

– This trail brings you down to Galleon beach area.

I got to a road in the end as I had no way to track time apart from get my phone from my backpack and you fellow hikers know how irritating it is to keep taking your pack off. The end of the line the road takes you to Galleon Beach and a place I had passed by car previously. Antigua does this to you constantly. You will be driving along and all of a sudden you know where you are or that you have driven here previously. It joins up the missing parts get filled in. And so I turned around knowing what I had to cover – at least it made the hike a little more exerting. I took less photos perhaps but it seemed to go quicker. Here are some more photos from the hike. This time going up I took the woodland route.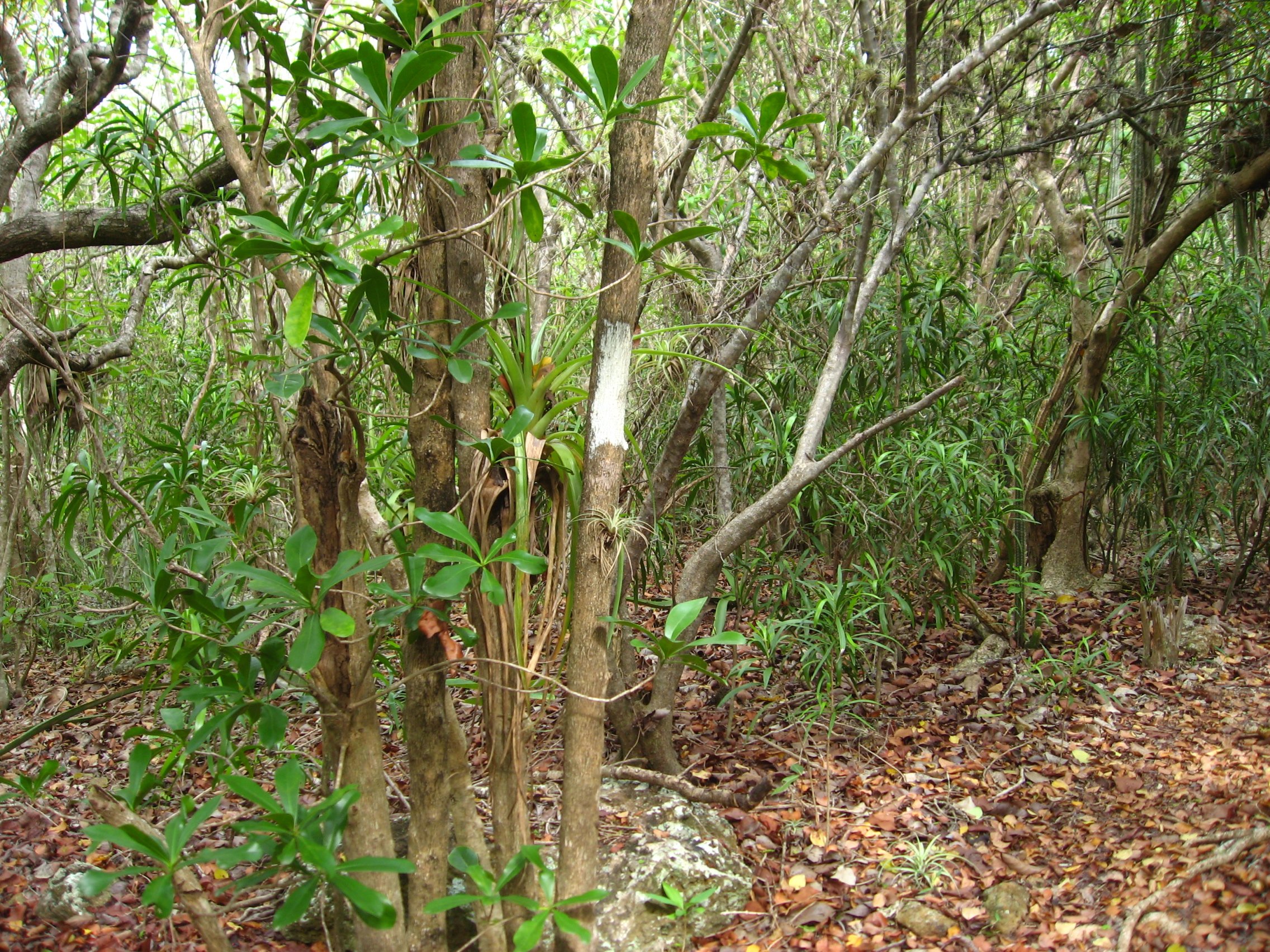 There are better hikes to be had in Antigua! I hope I get the chance to bring them to you and how to do them best. With a hike you often do need some info.  After the hike I was looking forward to Half Moon Bay. I got in my car and drove the wrong way to arrive at the Shirley Heights gig Sunday afternoon til midnight. They always pursue payment quite zealously as if everyone is trying to sneak in, but they allowed me to turn back since I didn't want to go again at least not right now. It must be stressed that I had not paid to enter the park yet as not always is someone manning the hut. So I would have been hard hit to pay on leaving. As happens in Antigua it all worked out in the end I set off for Half Moon Bay quite a bit to drive and I am not very familiar with this side of the island so much. Indeed I took a wrong turn and got to a baseball game with kids playing. Some older local folk would be able to tell me I thought this was clearly the wrong way. It seems I had asked the wrong person the old guy looked at the woman and spoke in Spanish. This raised some questions of my own in my head and I wished I had asked them how come they were in a non touristic spot not looking like tourists and speaking Spanish. Is there a Spanish speaking community in Antigua ? I eventually turned the right corner after a couple of villages further on and there is a road side railing that is brightly painted on a corner and its great sea views. Just a bit further along is Half Moon Bay down a road. I explore this in a new blog post coming soon