It was a lot to blog in just one day and so I bring the later part which came after my hike in Nelsons Dockyard – the Jones Valley Trail.
I had been with the family previous and we found a lack of shade, but in the week this beach was almost ours alone. To the right is a development that seems little used (It is an abandoned resort). The left hand side has calmer waters and here you can find shade. Bring your own seats and you will see it more ideal if you have a two year old or younger – even maybe certainly – check your child's ability to swim here. There can be some good waves to knock the stuffing out of your offspring older kids love waves when confident. This evening after getting a bit lost I found the beach again and found a space to park. It was busy even at 4pm.
I didn't explore the right hand side. I walked up the left hand side to get some photos and discover a bit more. There were some Asian tourists getting an enormous amount of pictures as the waves on the end crashed in. So not only did each picture have to wait for a wave to crash into the air one would strike a new pose. 'Ahh thats a great pose' one would say and each and every one of them NEEDED to get that photo too! So they would then all do that pose and so it went.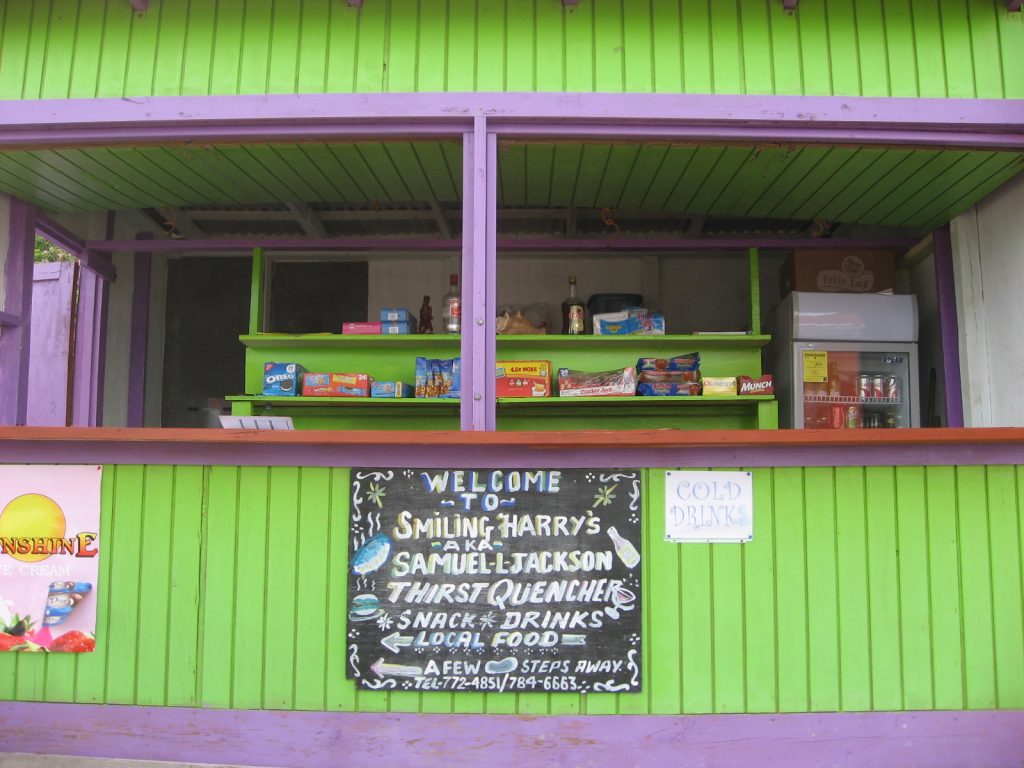 I passed by them at the end and further left on the rocks that require a small amount of skill I still possess at 40. I got some footage after enjoying a seat and the waves. It would be a great place to meditate here. I took a couple of videos and some photos and left to get my well deserved dip.

I had resisted earlier a dip that day on Pigeon Beach. There was a generator to the right of me for their music and maybe cooler. They were a mix of expats and locals with all the equipment all having a great time. I was slightly envious as I am when I see large groups enjoying their thing. But hell I am one lucky guy to be here and now I can finally enjoy some surf. Body surfing can be great fun stiffen up and make yourself a board and get the timing right you will fly down the face. I think I spent a good hour there. It was the Crows Nest Pool Party so I didn't want to be too late. I wound my way back via town not taking Fig Tree Drive and this made sense.
It was a lot of fun messing around in the Pool while being slightly intoxicated – they also had a ball that they would inflate with air you get in and set you away on the surface. Go see the video below.
Since I learned that the resort on the end was destroyed in 1995 by the Hurricane check out this link to a video to The Remains of Half Moon Bay Resort video.