Mahi Mahi
This fish is a pelagic species found in surface areas and is a great sport fish. It's amazing to eat but its simply one of the most stunning to look at. Other names it is know by are Dorado or dolphinfish.
Marlin
Depending on the season this could be the white of blue species. Gets to a massive size well over 1000lbs and any typical fish is a big deal so these are sought after and add to the excitement and you never know…they are amazingly fast reaching speeds of up to 50mph a truly top trump.
Tuna
A variety of Tuna exist such as this one shown the yellowfin tuna.
A great fast speedy predator that makes a brilliant sport fish. Will give you a tremendous fight as they are so powerful and muscular. Chances are you have eaten a part of one. They are a species of fish that has been farmed successfully which is good news when global fish stocks are under pressure.
Wahoo
A long streamlined fish feeding most from March to October so always a chance of hitting your lure. It's a very tasty fish as well often found on the Antigua Restaurant Menu.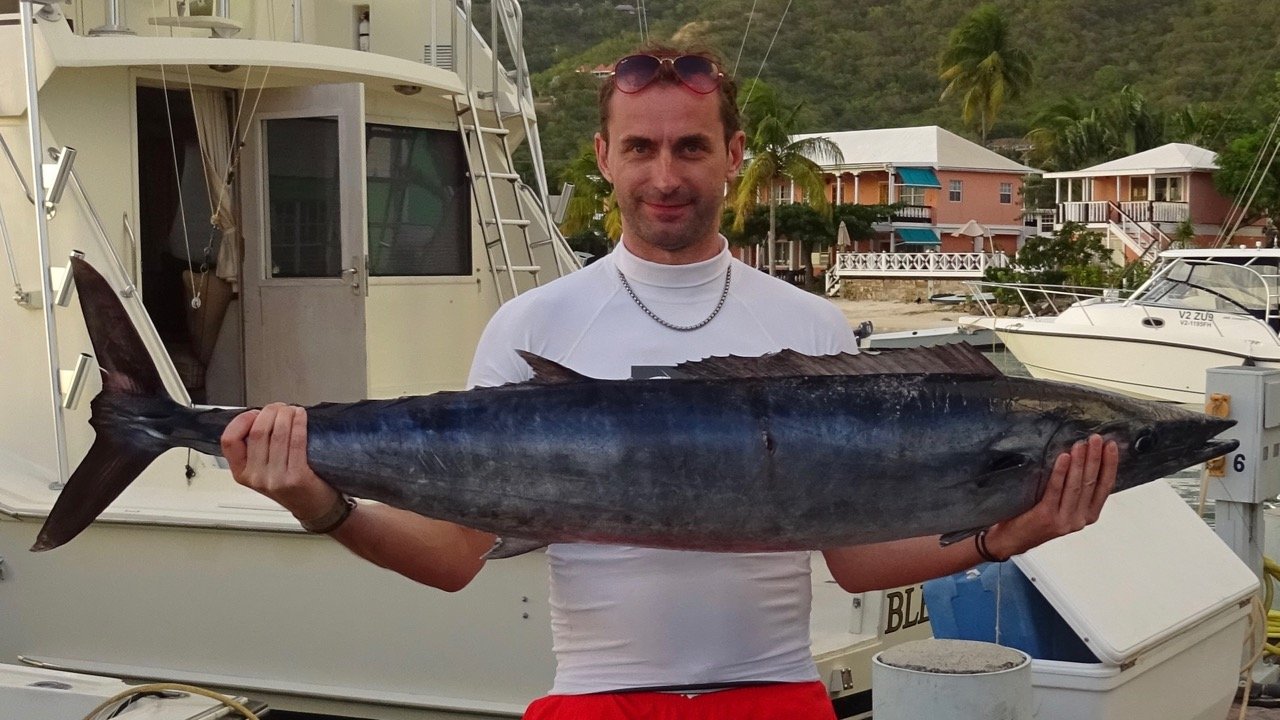 King Fish (King Mackerel)

From 5lb to 90lb typically not found at the upper weight limit and thus isn't the main sport fish target.
Thanks for Obsession Charters for the following information. You can book see fishing expeditions through our contact us page and get a special discount.
What to catch when you visit Antigua

Blue
Marlin
White
Marlin
Yellowfin
Tuna
Blackfin
Tuna
Wahoo
Dolphin
Kingfish