You're successful,
it's been a rewarding but protracted period of commute, career, and maybe family commitments and you deserve a break for a week or two. Let me walk you through a destination where you and yours will be treated as royalty. That destination is 'the Ridge' Sugar Ridge in Antigua.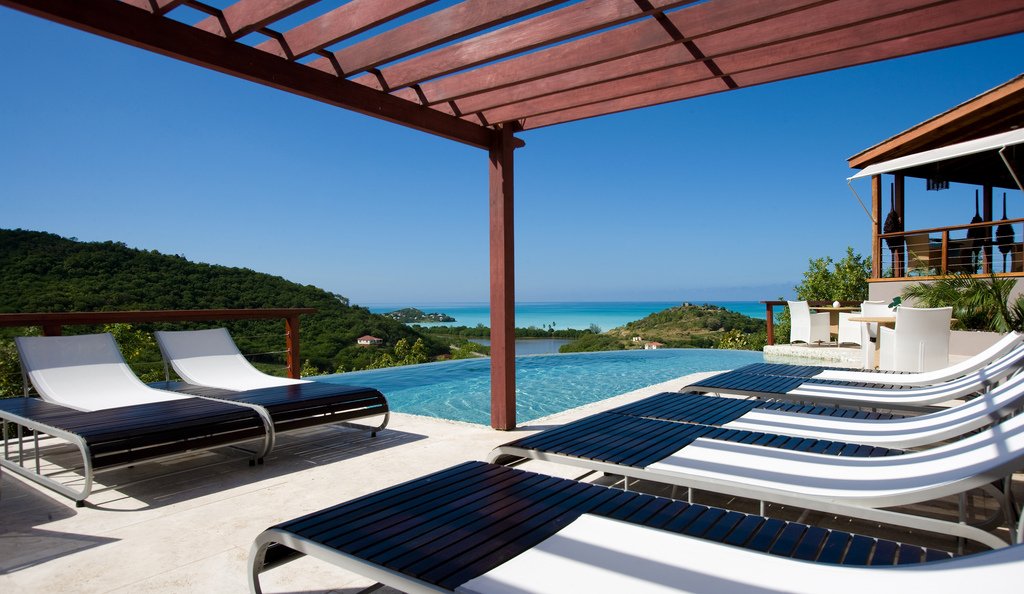 Turn off from your high-touch world as much or as little as you like. With omnipresent Wi-Fi, you won't be limited by location, pool, restaurant, room, gym etc. Catch up on your reading or use your laptop or tablet while relaxing in the infinity pool on top of the hill at the renowned Carmichael's restaurant. Just Instagram that view and watch the followers flock in!
Carmichael's you should absolutely reserve, and anticipate the experience. Often serving Antigua's most important dignitaries and famous, with Caribbean fusion dishes created by the head chef. Carmichael's position on the ridge was chosen for the views which are simply unparalleled, out across to the uninhabited Redonda and to St Kitts and Nevis.
Carmichael's is not the only restaurant at Sugar Ridge, the Sugar Club bar and restaurant is tastefully contemporary in design – let's describe it as Caribbean informal chic.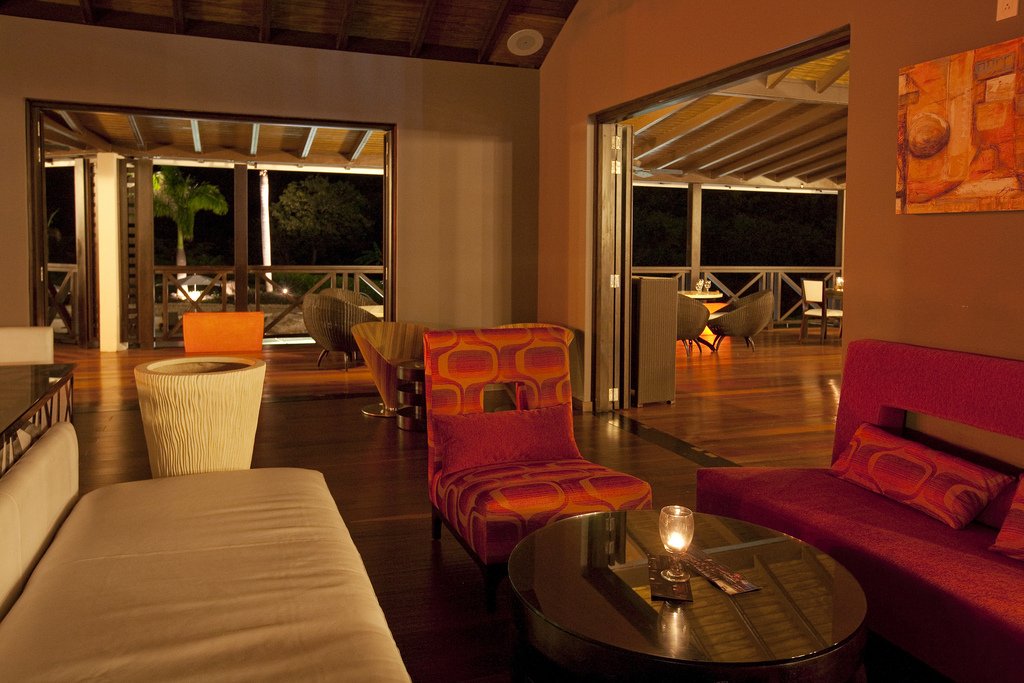 Throughout the resort rests generous and comfortable ergonomic designer furniture.  Poolside and throughout the Sugar Club you will find your own style of lounging- as the locals say 'limin'.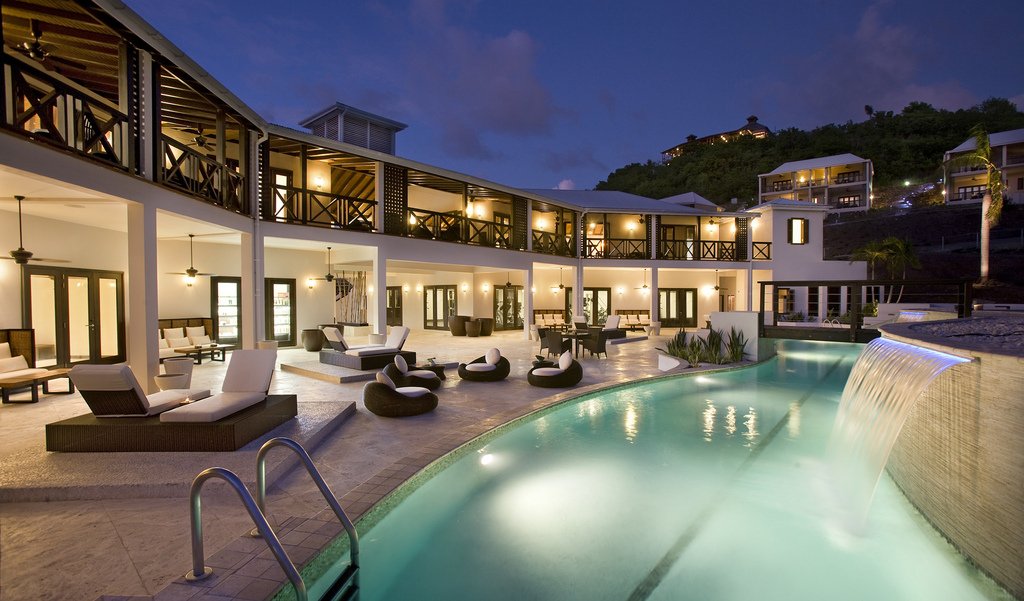 Villas are also available to accommodate larger parties and families, but let's get back to YOU. Rooms (lower with plunge pools) with clever spaces are 4 to a building; Apple device docks and designer fixtures will accommodate you and your family in style and comfort. I felt the room more like a suite than a room because it is more than a single room with a dining area and balcony and my own entrance and private path. Whisking me around the ridge are the resort's green electric buggies.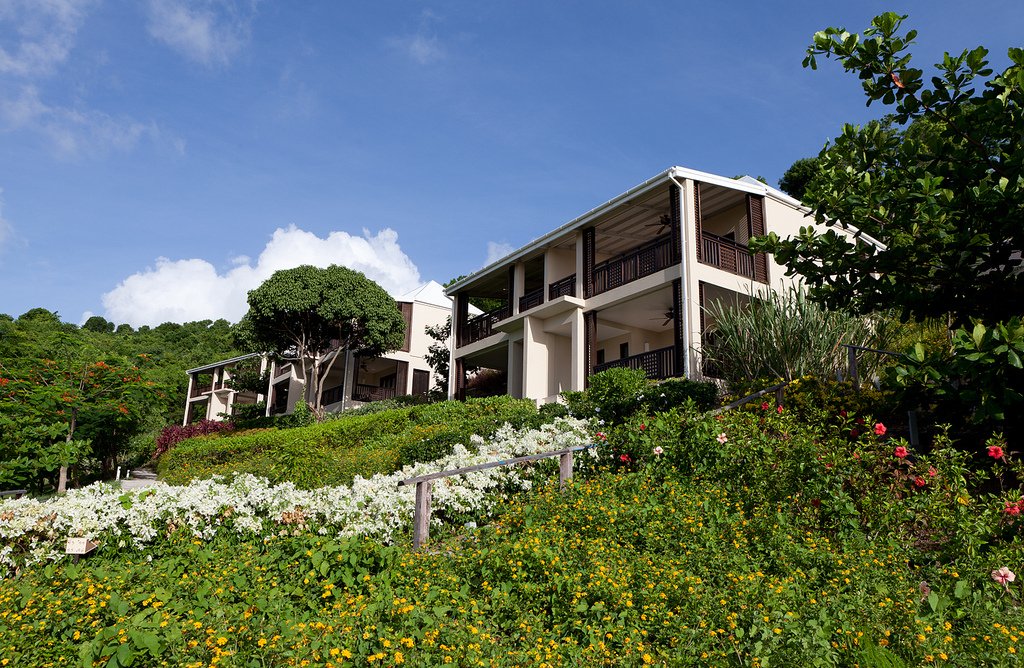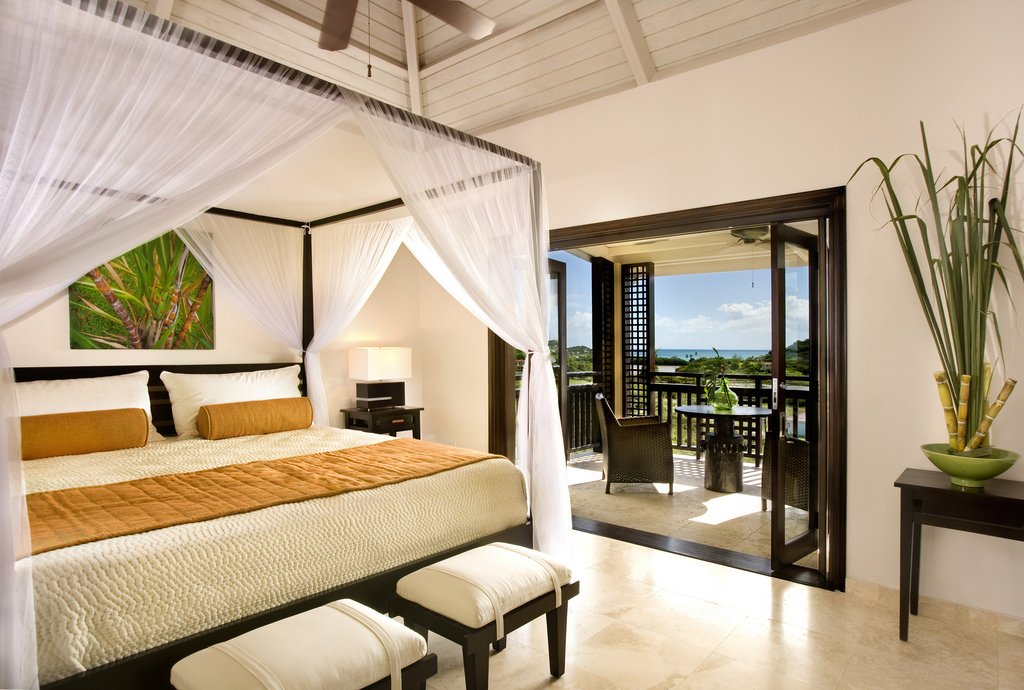 The rooms are Incredible!
Dare I say the whole resort smells great! I have no idea how they do that – it's aromatherapytastic.
A full week of relaxation also involves some activity for the body and mind ensuring that you return to self. Try some yoga or Pilates in the fitness studio or elect to hit the iron with their state-of-the-art machinery and free weights.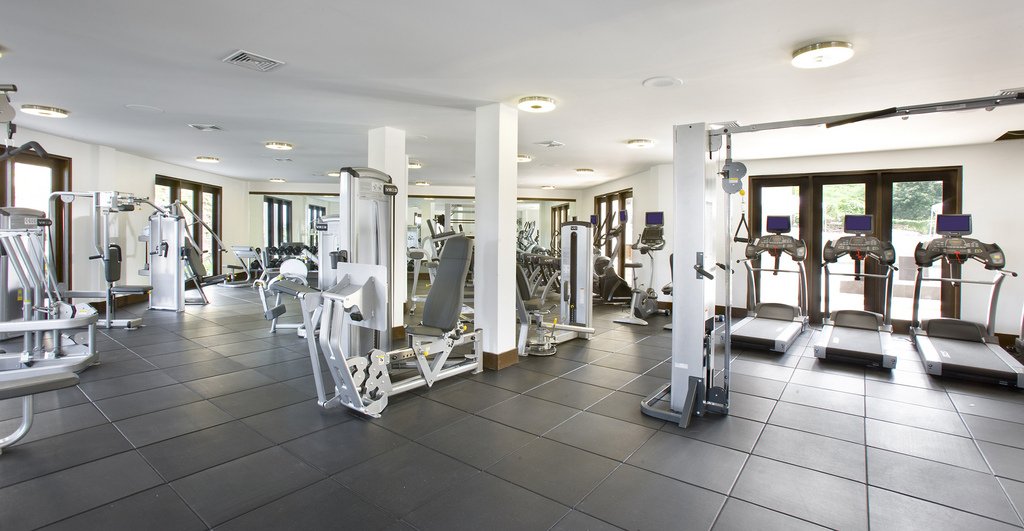 If, like me, you like running on the beach (Antigua is known for its beaches) within minutes you can be barefoot on some of Antigua's best.
Other Antigua activities include a new clay pigeon shooting range, ziplining or simply hike a part of Antigua's nature on one of the many trails. Visit the charming Antiguan interior with its sugar mills and historic dockyards once manned by Nelson himself. Antigua of course has water-sports galore, jet-skis and hobbie cats to scuba diving. Not your thing? Charter a boat for a day (crew or no crew) sail. On Sunday don't miss the Shirley Heights BBQ attraction where Steel Band meets views atop Nelsons Dockyard and English Harbour.
One of Antigua's most popular tours is the getting married in Antigua tour ! And Sugar Ridge has your most special day covered. Brides are treated to in house makeup with the specially trained Aveda makeup artist using ONLY their range of high end AVEDA makeup products. Sugar Ridge is arguably one of the best spots to say 'I do' in the world.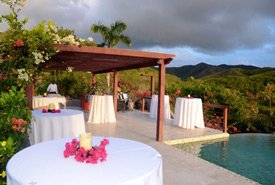 The Aveda Concept Spa, the only one in Antigua is part of Sugar Ridge Club.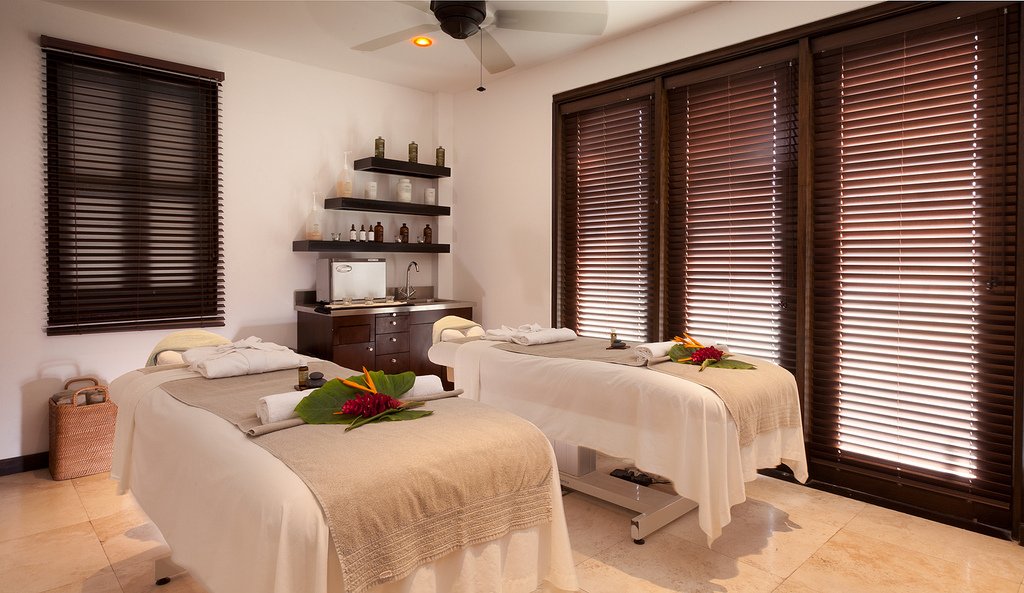 A full range of massages and treatments is available, for example; the hot stone massage a personal favourite. Look your best for Carmichael's with a stop at the hair salon and beauty parlour.
So there you have it – your next holiday planned. The sorting out is also easy; flights to Antigua are easy to find and represent great value with both Virgin Atlantic and British Airways competing for this route from Gatwick. Decide on the room basis you would like from 'All Inclusive' to 'Bed and Breakfast' and pick your dates – luxury at Sugar Ridge is 12 hours away door to door.
Calvin Crane is passionate about resorts and relaxing in style in the Caribbean.
3/9/2013 © copyright calvin crane all rights reserved.
We struggled to find a good video that shows Sugar Ridge and opted for something related but a little different..
https://vimeo.com/13933930