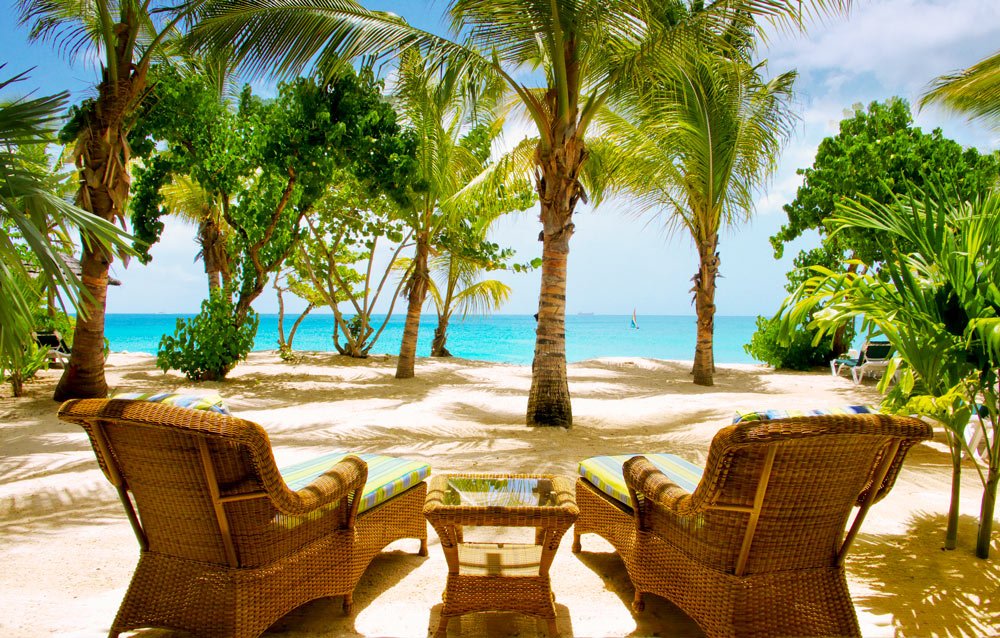 Located on the same peninsular as Coconut Beach Club (different class of resort!) is the Galley Bay Resort and Spa. It's known as a place to go for the loved up and those that want to tie the knot, a couples resort.
It's the whole design for me that is sometimes lacking in other resorts that you get with elite resorts. Take for example the romantic three al fresco restaurants and lounges to relax meet people and enjoy your hard earned holiday. The pool is well designed to make it feel tropical, not just a practical pool but one that inspires you.
The area is ideal for getting to the St Johns and the Jolly Harbour area. But much more than that it's a great spot for nature – there is a natural bird sanctuary and the lagoon offers a diversity of life. Get out for walking jogging or cycling and discovering Antigua's non human residents and the natural Antigua vegetation. There is an air conditioned gym, tennis courts and cycles are available too. Non motorized water sports are free which is a common theme in Antigua all inclusive resorts. One is given the impression you will not get bored here with the sports and activities available like croquet.
Galley Bay is an Elite Island Resort and they care about their brand so your stay here will most likely live up to your expectations. Quality is a cornerstone for these high end resorts. This beach is amazing (as are so many in Antigua) and you might be lucky to get an oceanfront room but some opt for the lagoon side Gauguin Cottages with plunge pools. Some people have said that it can get quite wavy here at times though this isn't typical and the waves never get too high.
Where is the Galley Bay Resort and Spa ?
Galley Bay Resort Photographs