We would like to link to your holiday or vacation rental here so long as its a good one ! So please contact us with why we should include your vacation rental here and some up to date photos. Thanks
Jolly Harbour Rental No1 227D Jolly Harbour
We stayed here for just 5 nights as it was booked otherwise and is managed by HBK in JH (Jolly Harbour) it was just not quite ready to be rented out buy HBK sorted out the issues we had -dusty floor due to that day re-grouting of the main floor tiles- broken washing line, wifi password and a lack of washing up liquid for example small stuff and annoyance of over the road construction (gutting a unit).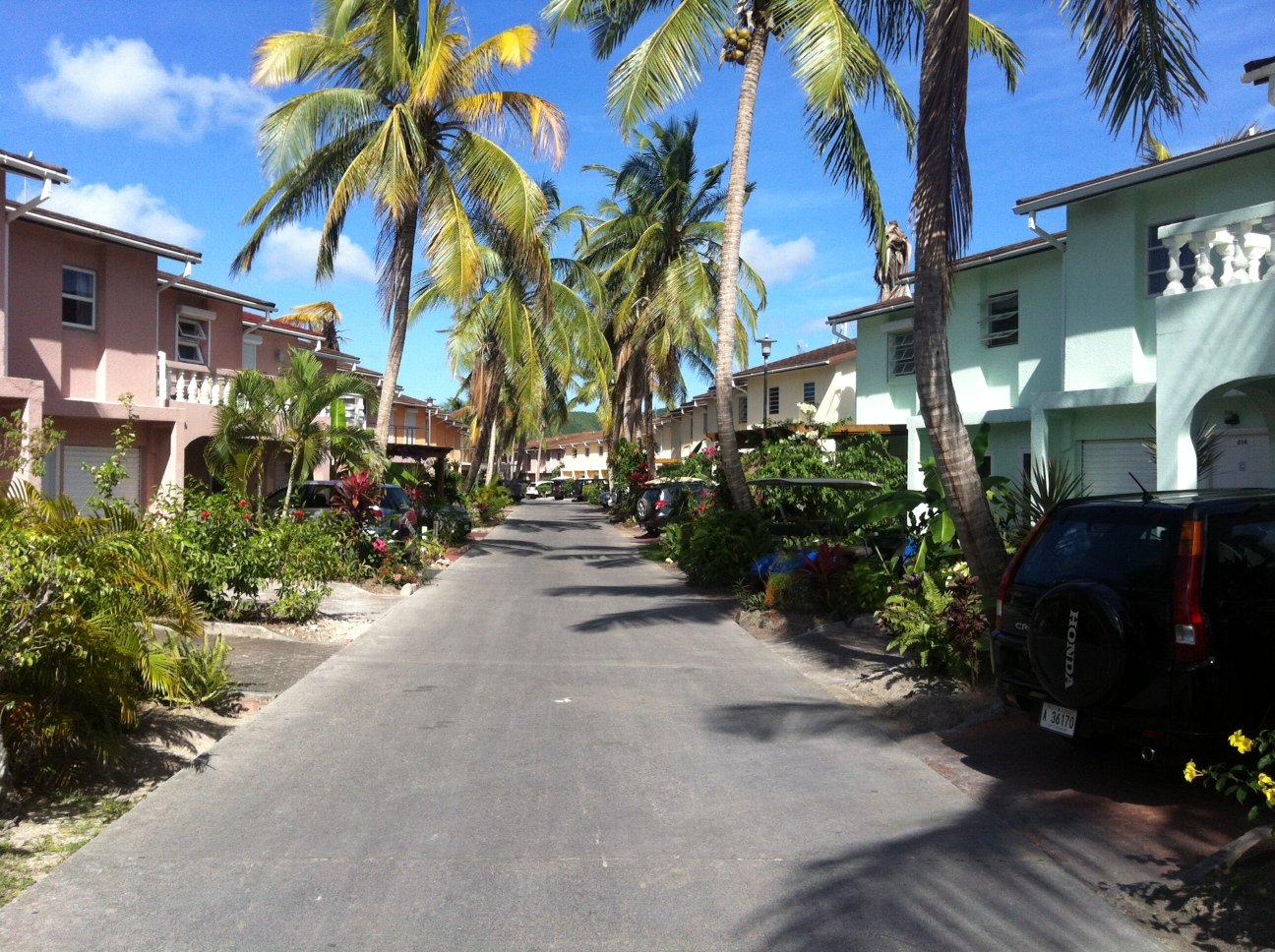 This unit represents one of the cheaper ones but is well kept and I felt safe and clean here and to an extent happy. If you want the extra touches that make a holiday special you might feel them lacking outside of the bathroom areas which have been done to a very nice standard. But you wont find a cheaper better place in Jolly Harbour. The bed was comfortable and storage ample enough for us.
One of the things I liked was that I could pay via home away without the normal hassle you get from the Antiguan banks trumping up bogus fees that get passed to YOU and yet I still had a management company to fall back on HBK – there was a phone line to them but if you use the phone for other calls it isn't cheap..
Jolly Harbour Rental No 2 Lower Gatzby [watch this space]
Just around the corner we are in a one bedroom apartment that is finished to a high standard. A gorgeous wet bathroom in light brown with many special touches. Located on the ground floor there is a single well appointed bedroom with what seems to be a queen sized bed. A nice wooden chest for laundry and decorative pillows, large sliding door wardrobe and easily functioning everything. The lounge diner with kitchen is comfortable with the L shaped couch.