I spent the day being honorary tour guide for two French Canadians Jean and Michel who were great company on the dive boat today. Oh man boy oh boy did we have some of the best diving I have done in the Caribbean this week ! You don't hear this online about Antigua Diving  as it doesn't get rated – another inaccuracy of the internet.
They were great sports allowing me to take them to some of the places I like and some that were news to me. Mount Obama formerly boggy peak is Antigua's highest point and topped off by cable and wireless compound. You can get around their fence and get some photos. Not sure how bad the radiation can be from radio waves as in the sticker ? It took us about an hour to get up there and 40 minutes to descend. It can be driven up but where is the fun in that. We got our exercise in first allowing us to hit the beach guilt free. I drove them through the villages along fig tree drive and they were rightly impressed by the natural beauty juxtaposed next to the cars scrapped on the side of the road.
Mount Obama is 407 meters high.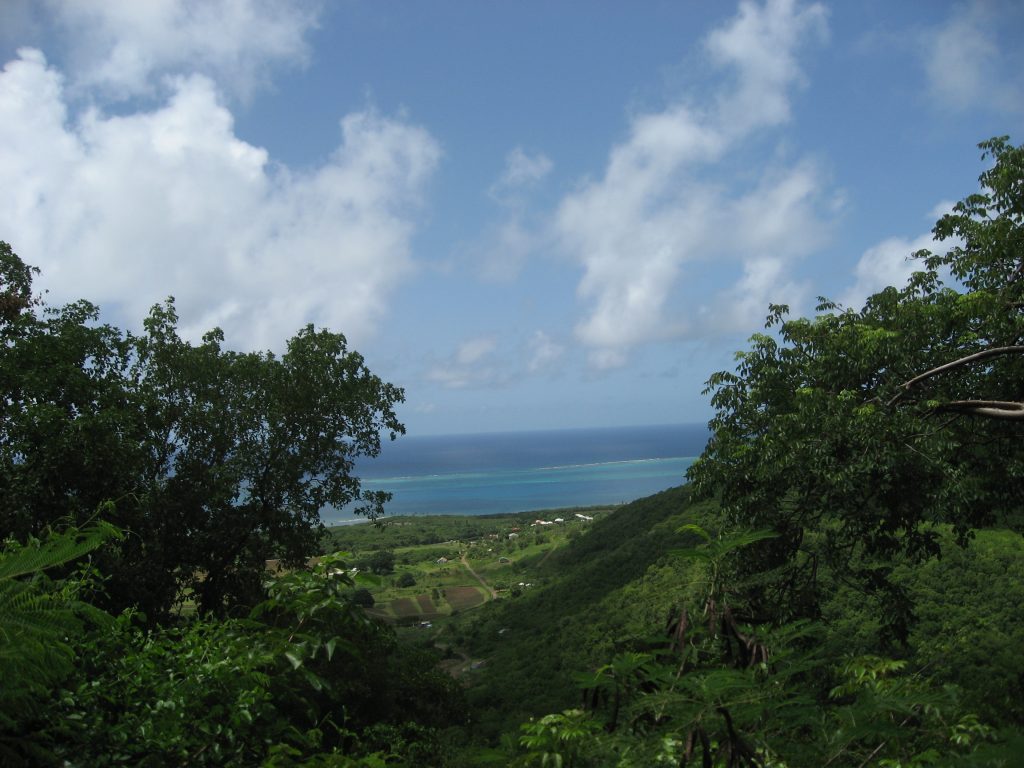 We struggled to find a place to eat in English Harbour as it seems quite quiet still as we are in perhaps one of the slackest months of the year in Antigua September ! So we hit sweet T's in Falmouth. Jean was asking over and over how do I say Falmouth ! In return for my guiding and for petrol the guys bought me lunch and drink and even paid for my gas at the end ! Thanks it is appreciated.