Day Sailing and Sailing Tours Around Antigua
From simple tours on boats powered and under sail that can be from a day or less including some stops and activity like light hiking ashore islands such as Bird Island , lunch and drinks and snorkle experiences. Antigua is perfect with it's warm climate and  trade winds. It's an amazing way to explore the island and its many excellent beaches.
---
Miramar Sailing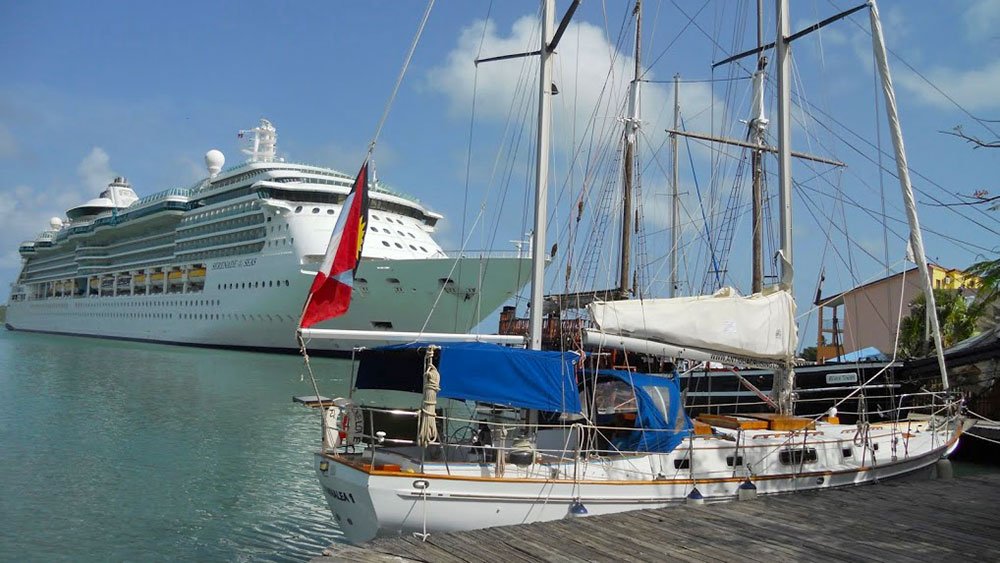 The 47 footer Hawnalea Captained by the highly experienced Kevin will not disappoint. This is a big reputable organisation as you will see by their website offering tours and instruction if you want to learn to sail. See below for the extended sailing vacations they offer. Contact them on +1 (268) 721 3456 [website][more detail]
Circumnavigation Tour on Wadadli Catamaran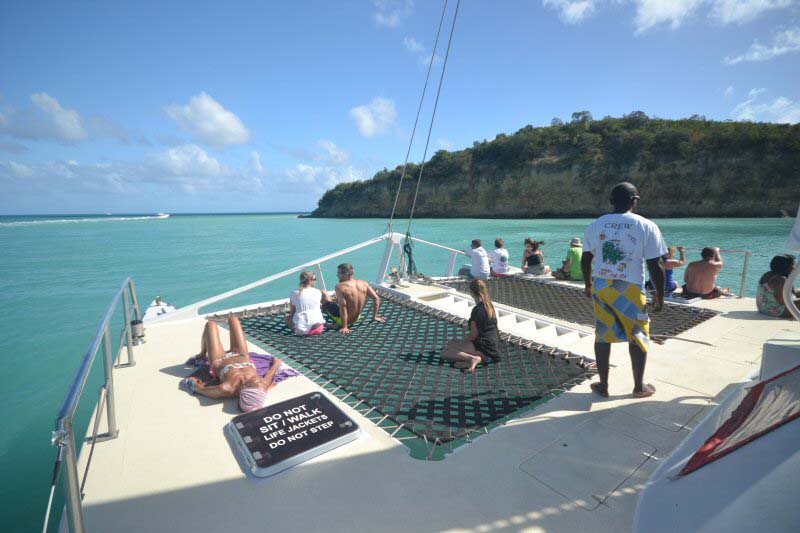 If you are vacationing in a resort or villa rental and are looking for a fun family day you will treasure then come aboard the wadadli catamaran for a days sailing around the island of Antigua! You get to stop for lunch and some snorkelling on a pristine beach.
You will learn a lot about Antigua and Barbuda as you enjoy the comfort and facility of the vessel. From just $55 including lunch and drinks it is probably the best way to see Antigua in a day.
Visit this tour on Best Antigua to learn more and book.
Joy Sailing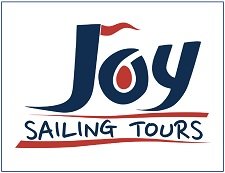 Joy is what you will experience aboard this 41 footer of the same name. You can be a maximum of 4 guests and so are assured a very pleasant uncrowded day sail around the waters of Antigua. Lunch and Drinks including alcoholic beverages is included and snorkle equipment for the 6-7 hour sail.
Contact them on +1 (268) 736 – 6953 or email [email protected]
---
Cruise and Chill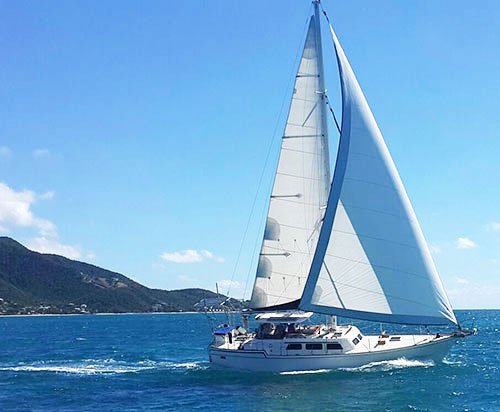 Christian Koch and his crew will take you out on  44′ sail boat 'Camelot' – probably the best thing to do in Antigua since Antigua is all about sailing and relaxing. Everything is included. You will get to feel the trade winds through your hair, snorkel and swim in the amazing turquoise waters enjoy the excellent food and drink onboard and be assured of plenty of space in and out of the sun – as you like it. The charter for the day is $556 and a maximum of 4 in the group and no children under 10. Please just contact us to book this with Christian or email c[email protected] or call him.+1 268 726 1325 [website] [Trip Advisor Reviews]
---
Jabberwocky Day Charter Yacht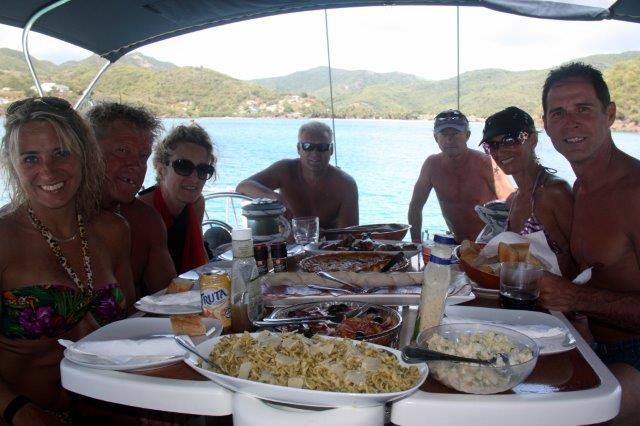 Groups of 2-10 can be accommodated on the 50ft Jabberwocky , ideal also for cruise ship passengers as they accommodate the ships departure time. The crew are British and massively experienced to make your day unforgettable. Nick and Kaye will also arrange longer sailing experiences to suit your desires like diner and evening overnighting on the boat. [(268) 764-0595]
Extended Chartering, Sailing Tours and Learning to Sail in Antigua
If you are really into sailing and want to take on an extended more serious experience then this is the list for you.
---
Miramar Sailing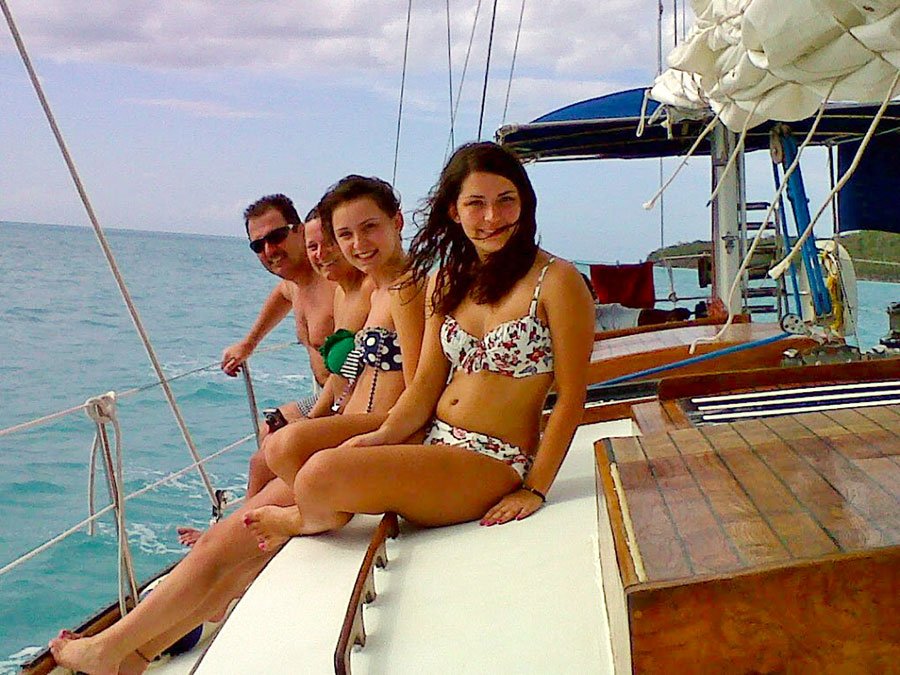 Miramar are a big global operator with a base of course in Antigua and their 7 day circumnavigation looks like a great sailing vacation in Antigua. They are of course running sailing lessons RYA as well so enquire about that. Learning to sail in Antigua must be amazing ! Don't feel left out if you are a cruise ship passenger as they do a 6 hour sailing day tailored to you. [more detail]
Horizon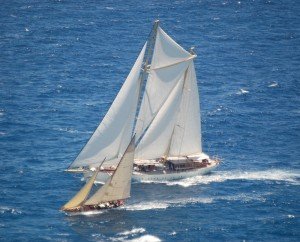 Horizon Yacht Charters – offer a range of sails from 5 days to 15 days the latter encompassing a trip to other caribbean islands.
---