I met a really nice and interesting couple Eileen and Dave – they are working on boats and really seem to be the ideal couple! She is from Taiwan and Dave, Chester. They are not your typical people (just like I needed to find) and they are living next door in the studios. They invited me to a BBQ that I was a bit late for (you know Driving in Antigua!) They went to a lot of effort and I was very grateful.
They work on the boats and could be classed as professional yachts workers I suppose. They are all here at the moment planning their route to the med as the season in Antigua ends. They don't all choose to live on boats and some boats are someplace else so often accommodation for yachties is a need! I think as well sometimes they crave a bit of elbow room and a proper shower. But some of the luxury Yachts in Antigua are the size of hotels! I was drinking my coffee at the Skulldugery café in Falmouth (12ec) looking across to a mega yacht Mocolombo or something like that and it had a waterline panel down exposing dwaf like wave runners! it gave the already massive looking craft scale. Falmouth almost closes full time in the summer (out of season) Antigua and there are few places of interest it's very slow so be advised if you want and out of season holiday.
The northern resorts offer a bit more of interest. I did get back to Dickenson Bay and took a couple of photos it shows a new chic look to peppers and lime – sounds like they killed the Sunday cooler fete and just tried to bring an Ibiza look and feel  to Antigua.

The Road House Antigua- A hidden gem!
Well anyways they were keen to follow me to the Roadhouse in southeast Antigua – it was a great night and beautiful lobster and drinks each we made it 90 ecd. The lobster was like 20 USD roughly.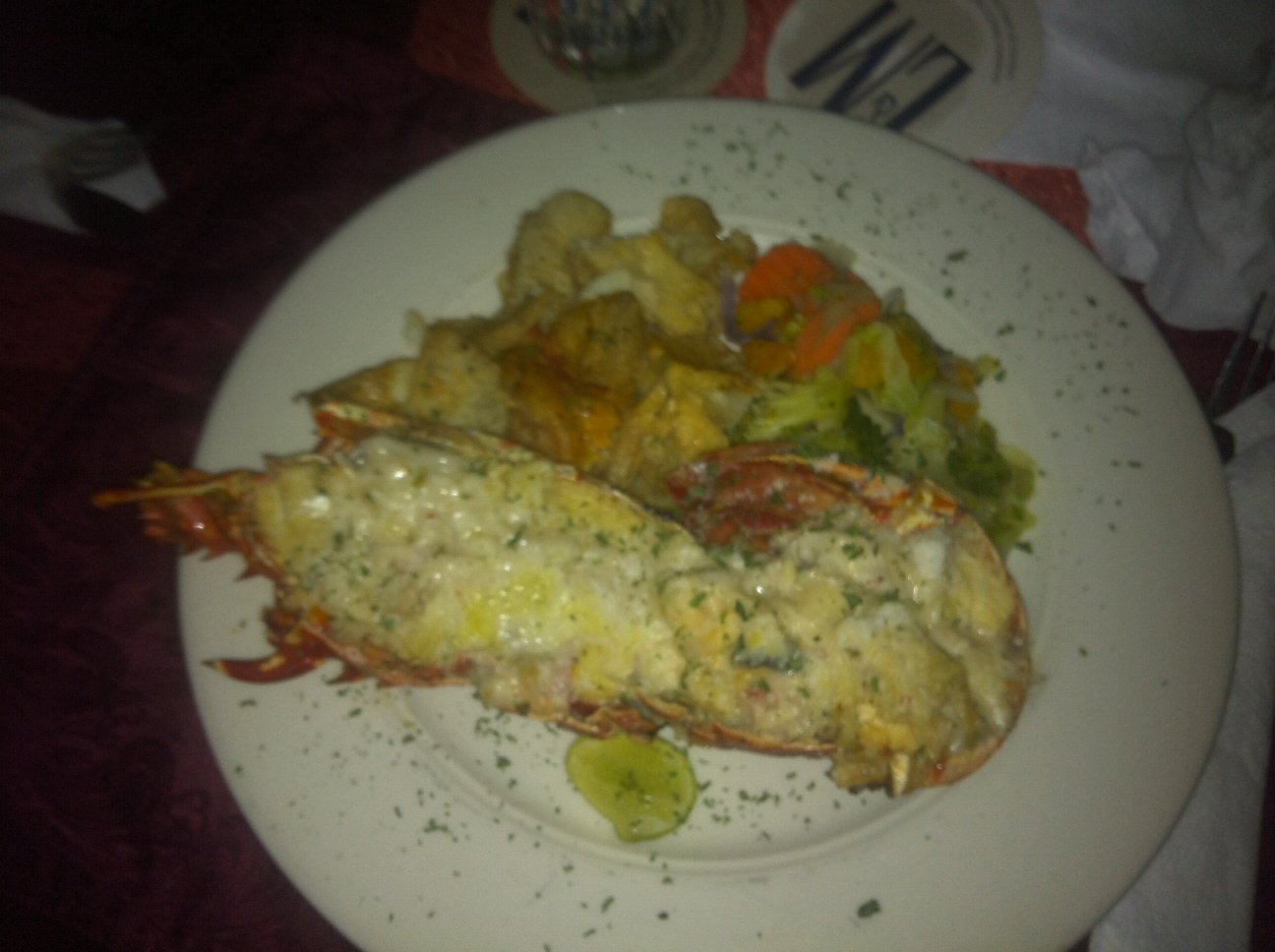 Amazing place and is getting bigger. It's a local lime dinner and dance is what I would describe it as. You may well need to reserve this. Don't miss it just on Sundays so clashes with Shirley heights 5.00pm till..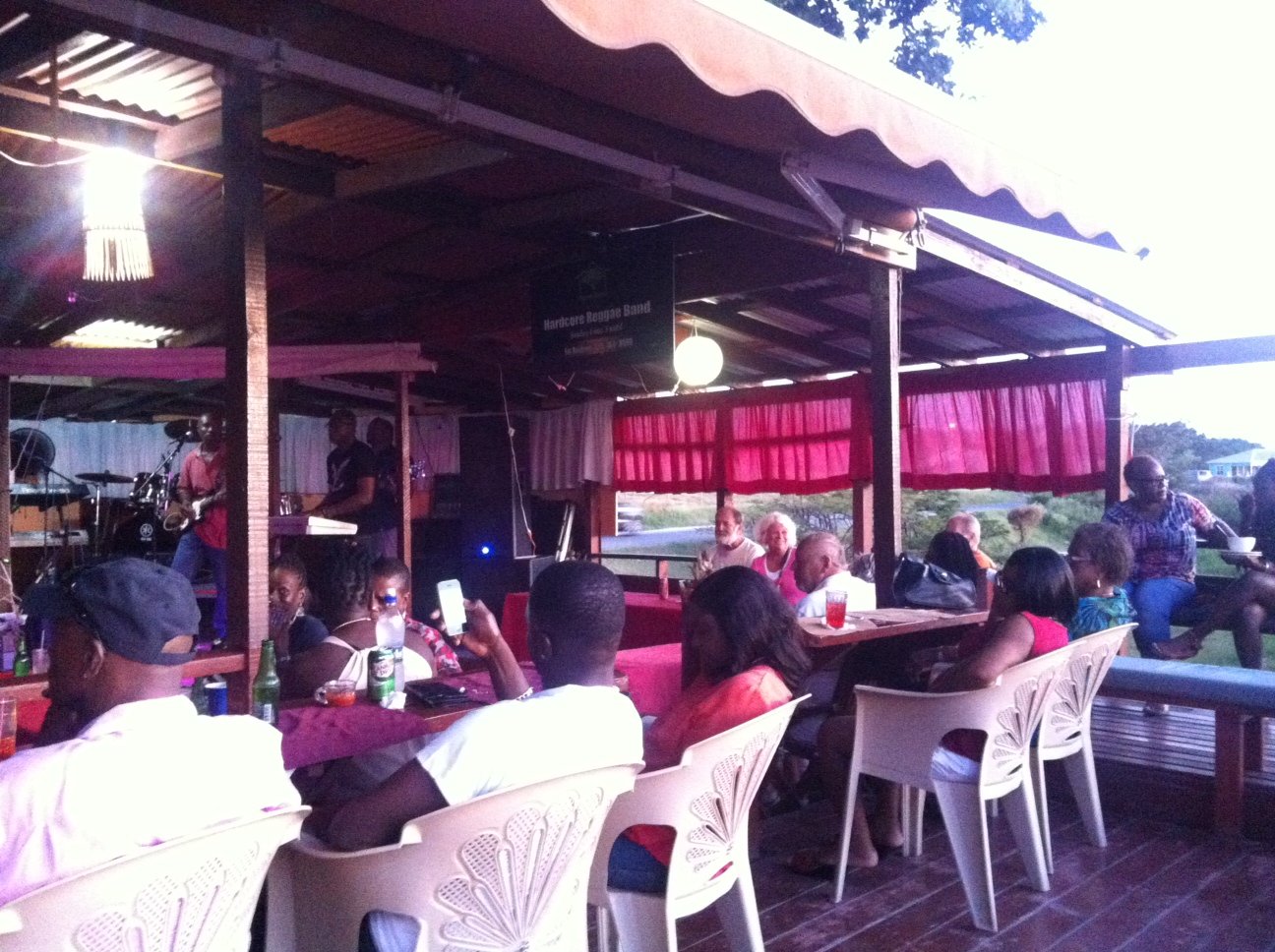 How to get there..Google maps link https://www.google.com/maps/place/Road+House+Restaurant+And+Bar/@17.0564768,-61.7363855,15z/data=!4m5!3m4!1s0x0:0x2f584281cdf0ff74!8m2!3d17.0553693!4d-61.7299482