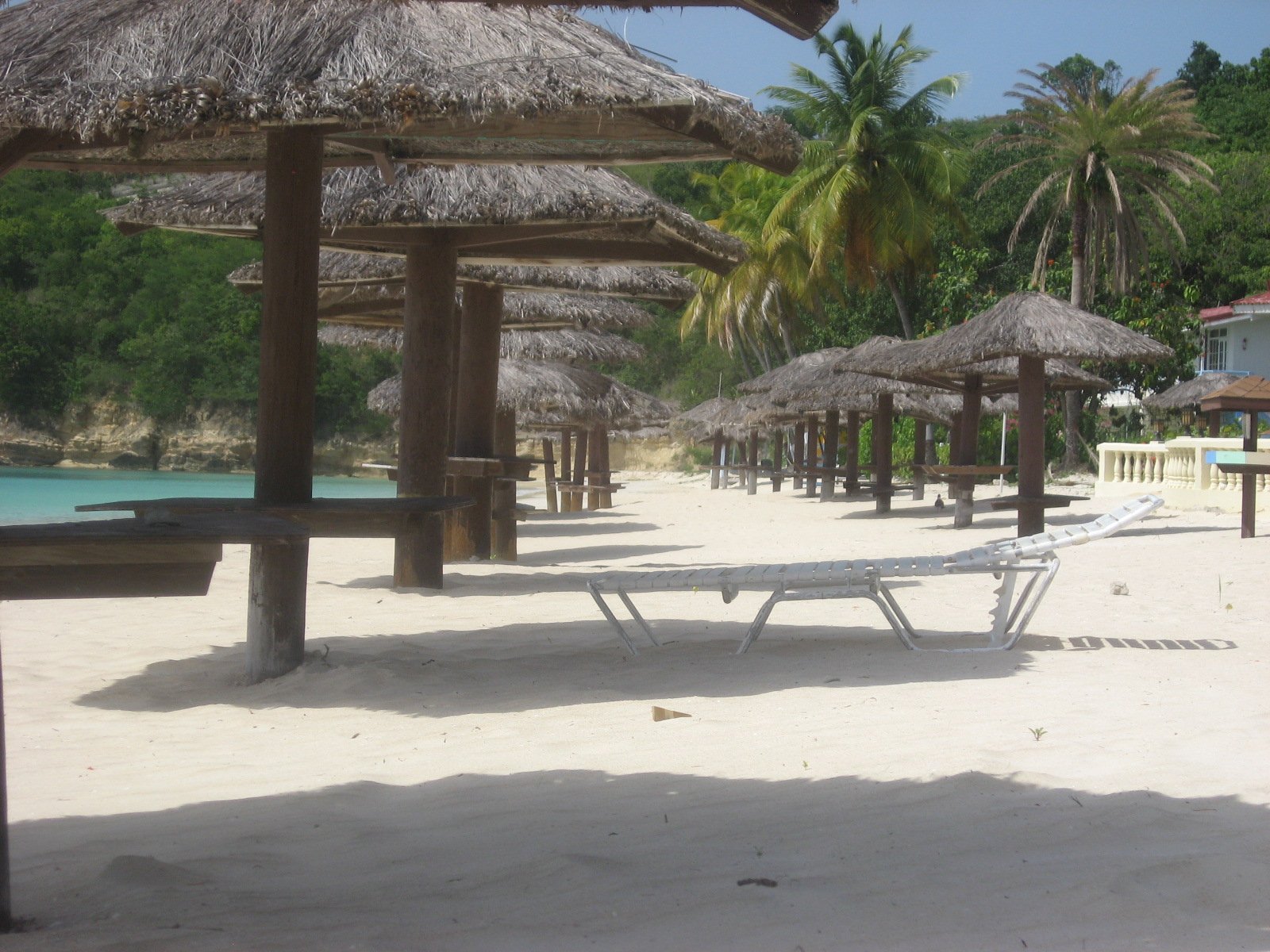 We got a birthday cake yesterday from Jolly Harbour Supermarket and splashed out at 59 ECD roughly 15 Pounds to mark Summers 2 years on planet earth and it was supposed to be a black forrest Gateaux.It looked good certainly and at the price we expected a good one given that food generally in Antigua is great !  It was a chocolate cake with some dark cherries on top and a bit dry at that so not really a black forrest and not all that great certainly not worth 59XCD. I needed to say that for in small hope that it reaches the right ears at some point.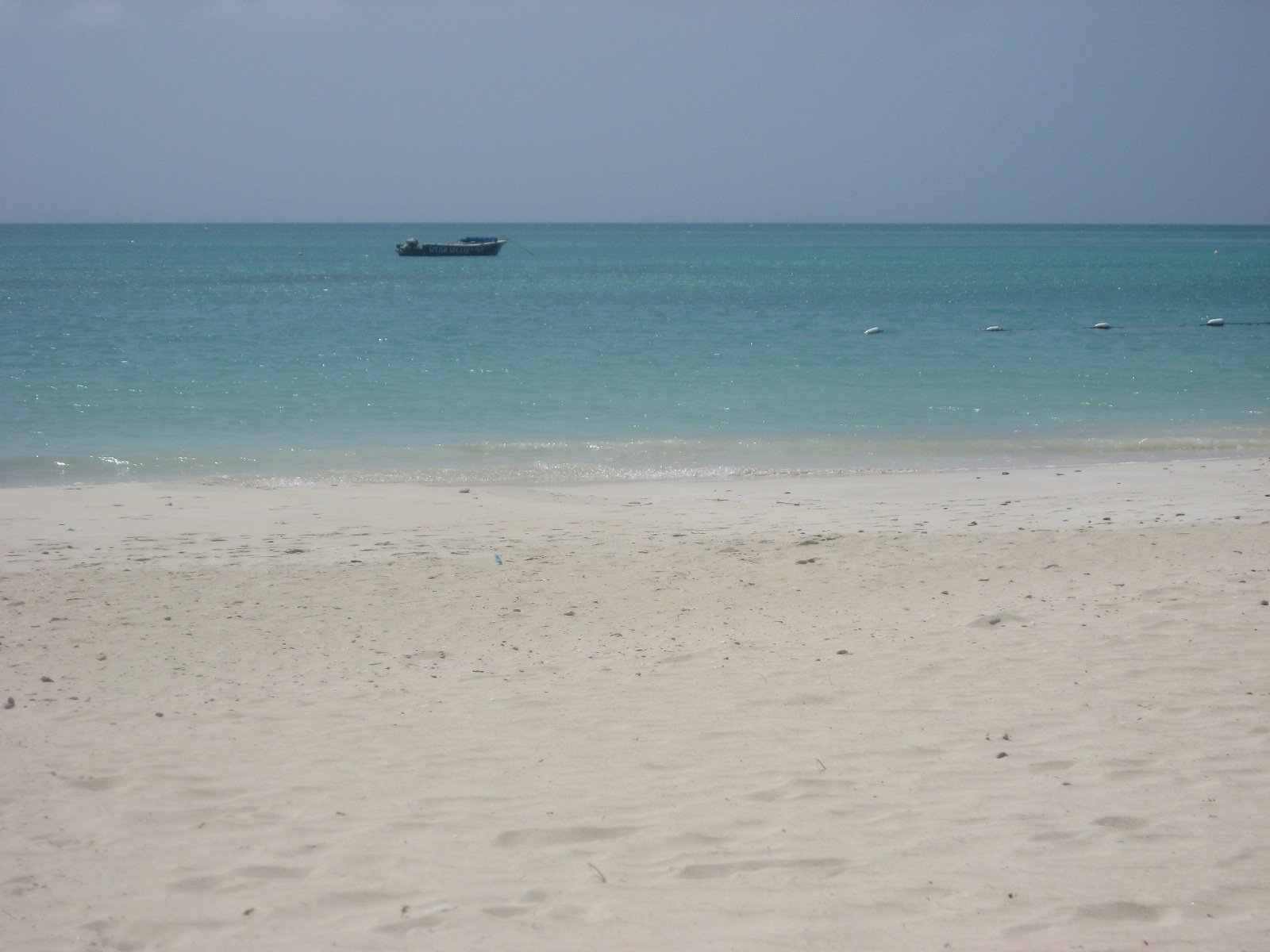 Well we drove up to a beach called Dickenson Bay where there is the Halcyon Cove by Rex Resorts and The Sandals resort. We had to pass through St Johns Antigua's capital its no drama that traffic moves slow as life unfolds here and there are stories on every face. It's a place that I find intoxicating we will see if that lasts. We found the resort to be under renovations and so the beach was almost deserted by the Warri Pier Restaurant and yet we borrowed the shade of their wooden umbrellas. It is opening the 15th July all being well. We had a nice time and Summer really enjoyed making sand castles and messing around in the gentle surf. Summer got wiped out at one point but it was more shock than choking on salt water 🙂 the water here is the most lovely shade of turquoise and the only slight annoyance is the trade wind blowing the fine sand across you (its really not an issue) and you would probably rather this wind cooling you off. Sandals seem to have these beach shades like half tent thingy's – wonder how they are. Sandals seemed to have some guests and one of the watersports bars was open between the two resorts. Some tourist boats were around and so was the very annoying jetskis passing too close (they are very dangerous – maybe I'm boring but they kill people yearly round the world and I like free swimming they are a major pain since the riders are not experienced and are not looking for swimmers generally.)
I think its time for some photos after a fantastic afternoon and one of the first we took as relaxation.