Claudette Peters, aka "The Diva" is one of the premier soca artistes in Antigua and Barbuda. With her trademark orange-red locks, Claudette turns heads whenever she enters a room. Born in Antigua but with Dominican heritage, this vocally gifted singer began her career as many other singers do: in church. From the age of 9, she wowed audiences in the congregation before moving on to becoming a leading singer in the Anglican Cathedral Youth Choir. From a young age she participated in the local carnival and cultural scene and was the 1996 Antigua and Barbuda Miss Teenage Pageant winner.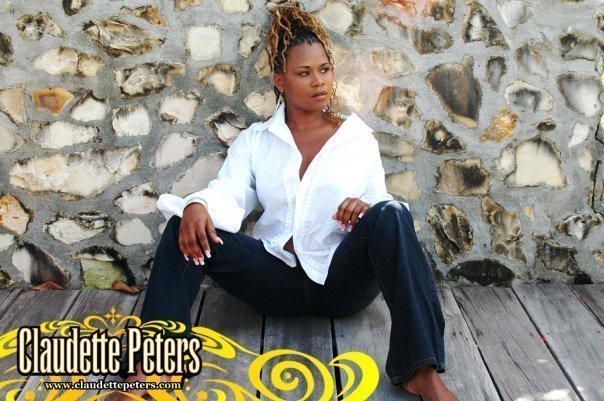 Her vocal talent attraction the attention of a number of musicians in Antigua and Barbuda, and she began performing with a number of bands, including Ken Phoenix and Company, Dread and the Baldhead, High Intensity and Da Bhann. However, it is her work with Taxik Band that has proven to be her most fruitful partnership, where she is currently their lead vocalist. After joining Taxik in 2004, she decided to enter the Antigua Soca Monarch competition, and her efforts were rewarded by copping the first runner up prize with her well received song, "Something Got a Hold on Me". She returned to the competition in 2005, and became the first female artist to win the Soca Monarch Competition with her song "All I Know".
FOLLOW HER TWEETS HERE https://twitter.com/cpthediva
Claudette continued a fantastic 2005 by receiving the "Best Female Artist" and "Song of the Year" awards at the first National Vibes Star Project Awards in Antigua. She also received four International Soca Music Awards nominations, one of which led to her winning the Best New Female Soca Artist award for "All I Know" at the International Soca Awards in New York.
In 2006 Claudette received the award of "The Order of Merit of Princely Heritage" from the government of Antigua and Barbuda for her cultural and musical contributions. She continued her excellent work in the local soca monarch competition, winning three more titles consecutively.   Claudette also received the "Best Soca Artist" award at the Twilight Soca Awards in 2005, and in 2006 received nominations for the "Best Female Artist" and "Best Gospel Artist" at the second National Vibes Star Project Awards.
In 2009 she took a hiatus from the soca monarch competition before returning in 2010 and winning the groovy soca crown with her song "Still Jamming".
In 2010, Claudette received an award for her contribution to soca music from the Nito Barro Unit of the Institute of Gender and Development Studies at the University of the West Indies (UWI) as part of their celebrations for the 100th anniversary of International Women's Day. In 2013, Claudette was named by the Antigua and Barbuda Ministry of Culture as one of five cultural envoys in an effort to continue to encourage her in her efforts to promote Antigua and Barbuda on the regional and international cultural landscape.
Claudette also has an interest in fashion design, and had intended to pursue fashion before going down her current path in music. She has had the pleasure to perform with a number of regionally and internationally renowned artistes, such as Machel Montano with their song "Come Rise", Wyclef Jean, Tanya Stevens, Beenie Man, and others. In addition to her work with soca music, Claudette as also stuck firm to her gospel roots, and has several popular gospel songs such as "As Long as I Have Life". Claudette continues to perform well on the local and regional soca arena, and we're sure that "The Diva" will reach even higher heights in her endeavors.