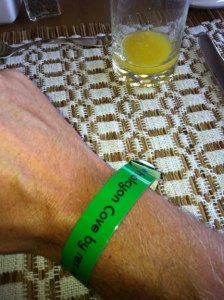 So I have my green card (wrist strap) which gives me entitlement to an all inclusive day here like I was a guest.
It must be good for some reason as I keep coming back up here.
I just questioned my first drink diet coke ! I guess I want to maximise my attempted windsurfing – I will let you know how it goes.